Archives
now browsing by author
Today's post was inspired by awesome author Chrys Fey's post, which was inspired by a certain recent (recent-ish, at least? Dunno exactly. I started writing this post a while ago and only just recently finished it, so the inspiration behind the post is likely not recent at all anymore) post by the New York Times in which I'm pretty sure they just said, "Hey, how can we make the most people angry about books with the smallest amount of effort possible?"
This will be a very bad and possibly not completely accurate recap, but basically they decided to publish a list of the 25 best books of the past 125 years. Or maybe they just wanted to know what the best book of all-time was, but ended up sharing a list of the top 25? And they asked for reader nominations and then just pulled this list out of their ass or whatever that they then published on all the social media platform things. Controversy ensured because, well, because people were involved, and wherever people go, controversy follows.
Chrys then published a list of her personal top 25 reads of the past 125 years. Her list contained some of my favorite books, and quite a few titles that have been hanging out on my TBR list.
Anyway, all this made me wonder which books I would include on such a list. Then I immediately panicked because I have not read all the books in all the world, which is, obviously, a silly thing over which to worry because of course I haven't, but anxiety is a bitch that doesn't often give a shit about that kind of thing.
But I decided to try it anyway.
Here are the parameters/disclaimers/whatevers for my list:
—Inclusion on this list does not mean a particular book is particularly good or has some universal appeal that makes it the best book of all time. It just holds some deep(er) meaning to me.
—I may or may not disclose that meaning to you. Some things are private and will stay that way.
—This will not be the most diverse list of books to ever exist on the face of the earth. I fully admit I have not been the most diverse reader out there. I definitely could—and should—do better.
—Some of these listings include an entire series or two, which may seem like cheating, but I did it anyway. So there.
—This list will not be in any particular order.
—This list contains both fiction and non-fiction titles, but mostly fiction because, as I stated earlier, I have not been the most diverse reader ever.
—This list, as suggested by the title of this post, may, in fact, focus more on the authors themselves rather than individual books. It's a mixture.
—This list is, and always will be, subject to change. In theory, I will keep reading new books, and some of those new books may warrant a spot on this list. I won't know until I've read them.
Today's post includes the first half of my list. In theory, I will eventually finish and publish the second half. In theory. I mean, I know how long it took me to write this post, so that second half may never see the light of day. But at any rate, the first half is here now for your reading (and judging) pleasure.
Are we ready?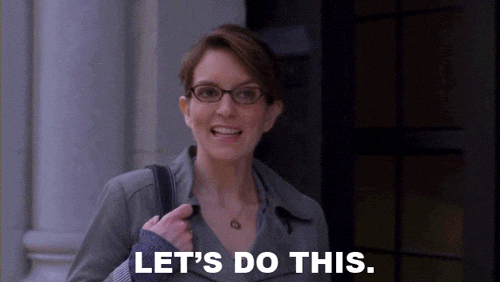 The President's Daughter series by Ellen Emerson White
This is certainly not the first time I've talked about this four-book series on this blog. These books were HUGELY influential to me. When I was in middle school, I was reading a lot of Sweet Valley High books, so many that both my mother and my teacher begged me to read something else. Anything else. I went to my school library to wander the stacks and I came across The President's Daughter, a novel about a 16-year-old girl whose mother is elected president of the United States. I quickly fell in love and became totally obsessed with the main character—a love and obsession which continues on to this day. My sisters also love these books, which is, quite possibly, the only thing on earth on which we all agree.
From a writing standpoint, these books showed me how to write better. They really crystallized what a distinct character voice should sound like.
Plus, one time, I totally was privileged enough to have a multi-day conversation with the author herself about Buffy The Vampire Slayer and Battlestar Galactica, thereby fulfilling a life goal I didn't realize I had until it happened.
It was awesome. She is awesome. And so is her writing.
The Secret of the Unicorn Queen series by Josepha Sherman, Gwen Hansen, Dory Perlman, and Suzanne Weyn
My mother found these MG fantasy novels for me at our local bookstore 100,000 years ago (I look really good for my age). They tell the story of a ordinary American teenage girl who accidentally ends up trapped in a parallel universe filled with unicorn-riding rebels battling an evil tyrant guy. For some reason, my mother thought I might like them.
She was right.
These books inspired me to write my own fantasy novels. Thanks, Mom!
The Tillerman books and the Kingdom novels by Cynthia Voigt
Yep. She gets two series. I just love how she crafts characters and settings and just all the things. The Tillerman books tell the story of four kids who are abandoned by their mother and their journey to find a new home and expands beyond the Tillerman children to tell some of the supporting characters' tales. The Kingdom novels are fantasy and are all connected but each book focuses on a different character.
Historical fiction. She can write some really lovely, poetic prose that just leaves me breathless. The Boleyn Inheritance is just gorgeous. Also, her novel Wideacre has an ending that has long struck me as a damn perfect ending for its story.
I wish everyone would read this book.
Again, gorgeous poetic prose. I'm a fan of many of her books, but The Scorpio Races took my breath away.
My sister and I started reading his Spenser series when I was in high school. Love the dialogue. Hate Susan Silverman. I have read his other series as well and most of his standalone titles, but Spenser was always the best, IMHO.
My favorite Spenser novels are probably Early Autumn and Small Vices.
She's written a lot of wonderful novels, but Speak is the one which had the biggest impact on me.
March by John Lewis
A series of three graphic novels I would most definitely have in my classroom if I were still teaching. Another series I wish everyone would read.
Prone to info dumps (Well, random person living in the Middle Ages and therefore already well aware of how the Middle Ages work, here's how the Middle Ages work…), this series is definitely not the best written, but I made an instant connection with the main character that has me returning to these books time and time again. My mom's also a big fan of these books and this author. We were devastated when it was announced that Penman had passed away in 2021.
As I Lay Dying by William Faulkner
A master class in how to write a story with multiple narrators and making their voices sound different. This book inspired one of my long-time unfinished WIPs that I still hope to finish one day.
E.E. Cummings
I love the way he manipulated language and used the page to create poems meant to be experienced and not just read. If that makes sense. He also wrote a autobiographical novel called The Enormous Room as well as four plays. In case you were interested and didn't already know.
Troilus and Criseyde by Geoffrey Chaucer
So, when I was in college, I took a medieval lit class and we read a 15th-century poem called The Testament of Cresseid, which was a response to Troilus and Criseyde, which I hadn't read. But the poem made me mad on Cresseid's behalf and I wrote a paper about how unfairly she was being treated. My professor was all, "Hey, have you ever read Troilus and Criseyde?" And I was all, "No." And he said, "Well, maybe you should read it." And I said, "Fine. I will." So, I did. And when I finished it, I was like, "Damn. That's a good story." Which was followed by, "Okay. Maybe I was wrong."
For the first and only time in my life, of course.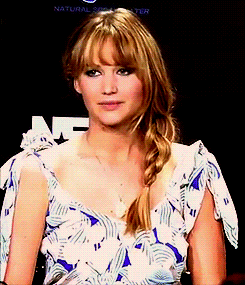 All right, we're going to stop here for today. Tune in next time (if there should be a next time…) when I unveil the rest of this list (if I should actually get around to making it).
What books/authors have had the greatest impact on you? Why?
As the title would suggest, I am working on edits. This is an ongoing (possibly never-ending…) series, so if you missed them and are interested, check out the first two installments here and here.
So, I started writing The Coileáin Chronicles a long time ago. And because I am, at the very least, a semi-plotter, I had plans in place for certain characters. Meaning that, years ago (like, as in a lot of years. As in my 18-year-old niece hadn't been born yet), back when I was still working on the first book, I had planned for a certain character's death to occur in Book Three. It was going to be a beautiful death scene chock full of meaning and emotion and whatever else goes into a good death scene. Wailing and keening and all that good stuff. Whatever. The point is, it was going to be fantastic, and I couldn't wait to write it.
But because I'm me and because I'm the slowest writer on the face of the earth, I didn't get to write that scene until 2021. No matter, though, because here it was at last—my opportunity to write this scene, this scene I had waited decades to write, the beautiful, emotional, meaningful death scene for a character who had been a pain in my ass more often than not over the years. Oh, I was finally going to kill him (spoiler alert: it was a him) and be rid of him at last.
And then the scene didn't work.
So I tried another way. And another. And another one after that. And none of them worked. At long last, my brain offered up this possibility: maybe this character wasn't supposed to die after all.
Which, of course, made me super happy because I love it when stuff like that happens. I mean, sure, I spent all this time carefully working out the details of a multi-book series in an attempt to squeeze every available drop of storytelling juice out of the concept, just for the character in question to burn it all down to the ground like he's the freaking disaster girl meme. He goes skipping off into the sunset while I'm standing there, looking at the ashy remains of my plans.
Who wouldn't love that?
I mean, come on. All this character had to do was die. Just take a damn sword in the gut and die. Just fall down on the ground and die, but nooooooo. He couldn't do that.
But again. Super happy. Just…so super damn happy.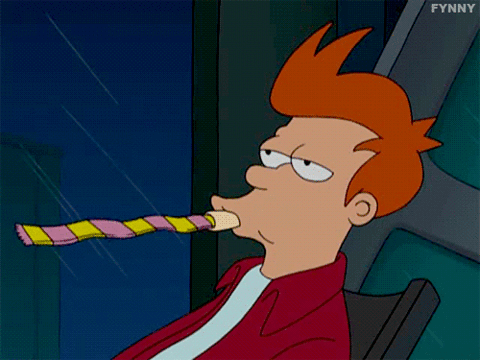 So, I was all, "Fine. Go ahead and live, you jerk. But you had better come up with something for you to do now that you're walking about all not dead, because I'll be damned if I'm going to do it for you."
Which was apparently a mistake.
Because it started an epidemic of characters declaring themselves free of my carefully created plans.
Which, again, just delighted me to no freaking end. Because when one is attempting to write a big battle scene in which a lot of characters are supposed to die, it's always helpful when none of those characters die.
Just…so, so helpful.
Anyway, that was the first draft, and I eventually found my way to the end of that first draft, shoved the manuscript in the metaphorical drawer, and walked away. Three months later, I took it out, printed out a copy, and started reading.
Now, the biggest reason I do that—take at least three months in between drafts—is to give myself the freshest eyes possible when I start working on that second draft. If I just roll directly from one draft into the next, the things that need fixing the most run a big risk of not being found and not being fixed…which is, you know, kind of the point of creating that second draft. I have stopped seeing what's actually on the page because my oh-so-helpful brain knows what's supposed to be on the page and offers me a recap like, "Oh? This old scene? Nothing to see here but a bunch of sad and sarcastic characters being sad and sarcastic. Everything's fine!" when everything is, in fact, not fine. The time away from the manuscript allows me to forget things—not everything, of course—but it makes a huge difference in me being able to spot those problem areas. After three months, they stick out like very sore thumbs.
But anyway, I started my read-through and started making my notes and went through what I'm certain is a very reasonable number of pens and highlighters (still time to enter my world-famous guessing game giveaway…) on my way to the aforementioned battle scene. Along the way, I was reminded of changes I had made to the original concept of the story. Some worked out well, some fell a little short, some really didn't stick the landing, and some didn't even get close to achieving that much.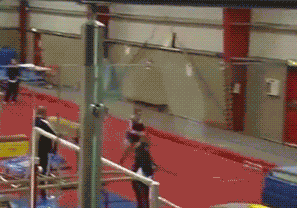 Typical first draft fare, really. But needless to say, I was getting pretty damn curious to find out into which category the big battle scene would fall, especially with my army of the undead running around being all undead—which, again, was a development with which I was totally cool.
And given how cool I totally was with it, imagine my surprise when I read the scene (well, scenes, really) and I…didn't hate it?
Which, of course, didn't bother me in the least.
And that character I had waited years to kill, that character I had berated loudly completely supported when he decided to foment insurrection create his own adventure was, perhaps, the biggest surprise at all.
I read his scene (you know, the one in which he was supposed to die) and when I got to the end, I went, "Huh."
Which is, in case you didn't know, MJ Speak for, "I didn't hate that."
It's not, by any means, a perfect scene. There are some issues that will require some finessing to really make it work. But the concept is…interesting? This character who's been a chronic pain in my ass for years is suddenly…interesting?
He didn't come up with a complete plan for what the hell he's supposed to do now that he survived the battle, but he sure as hell planted some intriguing seeds that I now have to do…whatever the hell it is one does with seeds. Germinate them or whatever. (Note: I don't garden.)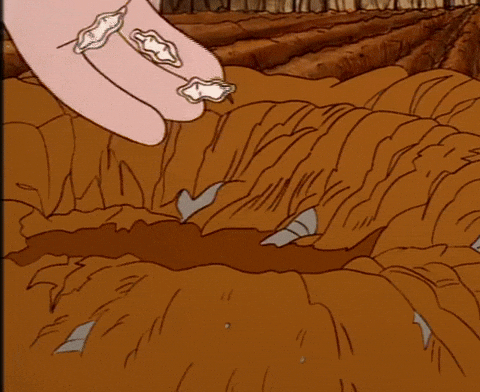 I had a similar reaction to a couple of the other characters who joined the army of the undead. I'm not sure what they'll be doing in the next book, but I'm damn curious to find out.
Which just goes to show how it can pay to be flexible. Even hard-core plotters with their hard-core plans can (if they're open to it…) end up somewhere unexpected…and in my experience, the story is better for it.
Even if, in the moment, it leaves me all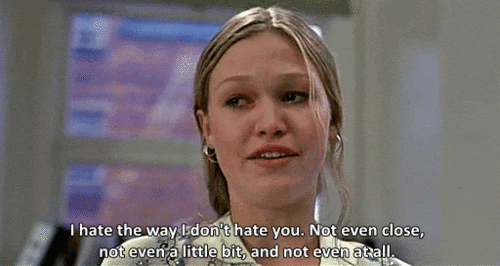 So, so happy.
That's gonna do it for me today, folks. As always, thanks for stopping by. It's always appreciated.
Stay safe and well, all.
April 1st is right around the corner, which means it's about time for me to head upta camp (Name! That! Reference!)…
Camp NaNoWriMo, that is.
Camp NaNoWriMo, for anyone unfamiliar with this event, happens twice a year: April and July. It's part of the NaNoWriMo organization but is different from its November counterpart in a few ways. Camp events offer participants more flexibility with their goals. You can set your word count goal to anything at all that you want. 50k, 10k, 100k. Whatever. You can also work on an already existing novel without labeling yourself a 'rebel'. They even offer a couple of different tracks for people writing memoirs or people trying to finish those already existing projects. They even allow participants to set editing goals.
Which is what I'll be working on next month.
I've participated in Camp NaNoWriMo many years, but this will be the first year where I have set an editing goal. I have no idea how it's going to work, or even if it will work, or if it's a remotely obtainable goal for me.
Also adding to the unknown this session is the fact that my significant other and I have some family and friends coming to visit in early April, so I won't really be able to give Camp NaNoWriMo my full attention (or as close to my full attention as anything gets these days, anyway…) until about halfway through the month.
So I could be setting myself up to fail. I really don't know. It's an experiment, and it doesn't really matter how it goes. Either way, I would be working on editing Full Circle, so I figured why the hell not give it a shot.
So, stayed tuned, I guess, for editing and Camp updates.
Provided I have some.
Hey—it could happen.
That's going to do it for me today. Thanks for stopping by. It's always appreciated.
Stay safe and well, all.