November, 2021
now browsing by month
Today we're happy to be helping awesome author Patricia Lynne celebrate not only her birthday (Happy Birthday, Patricia!) but also her 10-year writing anniversary!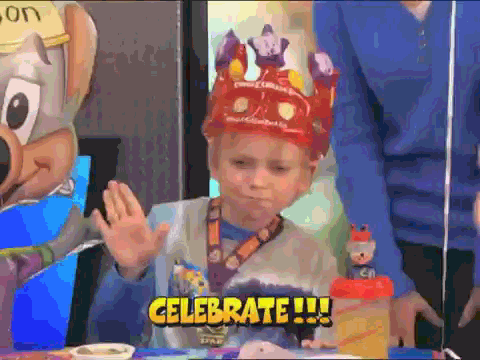 She's celebrating with a free book, a book sale, and a chance to win prizes.
Here's how it works…Check out the pretty, pretty cover art and look for the secret word in the blurb below (Hint: it's in red…)
Visit the other participating sites (a complete list can be found HERE) and look for the secret words there. When you have collected enough words (at least five), head back to Patricia's blog and leave a comment to be entered to win.
Tommy forgot his human life when he became a vampire…but it didn't forget him.
Like all vampires, Tommy must do one thing: survive. With no memory of his life before death, his only connection to humanity is his twin brother. When Tommy rescues a young girl, he learns not all monsters are undead. After returning her to her family, Tommy struggles to understand why he felt so protective of her when she has no connection to him.
As the years pass, and with his twin's help, Tommy moves on with his 'life' but never forgets the young girl or the monster who hurt her. When she re-enters his life as a teenager, Tommy struggles with his vampire need to survive and his desire to protect her. He will be forced to decide which part of him is stronger: The vampire? Or the human? The answer may destroy him.
Being Human is a coming of age young adult paranormal fantasy about finding one's humanity, family bonds, and the power of love.
AVAILABLE AT FOR FREE TODAY ONLY AT AMAZON OR READ IN KINDLE UNLIMITED!
Add to Goodreads
Good luck, everyone! Happy hunting!
And congratulations, Patricia! We here at My Pet Blog salute you!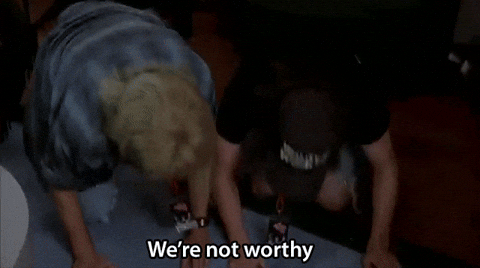 First up, my brother's birthday was yesterday, and as he is the coolest brother—who is and will forever be way smarter and funnier than I am—I wanted to take a moment to say…
Happy Birthday!!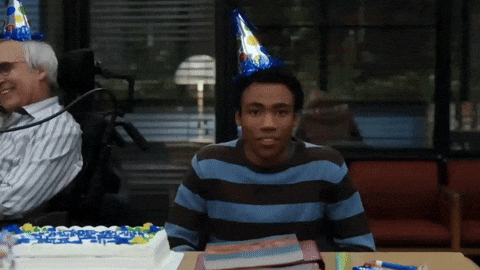 Onto the rest of the post!
So, as you may remember from my last post, I am participating in NaNoWriMo this month, as I often do in November.
This year, right before the start of the month, one of the wrimos (someone who participates in NaNoWriMo, in case you are unfamiliar with the term) in my region said she was going to do a reverse NaNo this year. Never having heard of it, I asked if that meant she would attempt to delete 50,000 words in November (which, frankly, sounds like something I could definitely do).
But, no. It turns out that is not what the Reverse NaNo technique is.
The Reverse NaNo—also known in some circles as The Reward System or The Downhill Method, or the Incredible Shrinking Daily Goal—was devised by a participant in 2010 as a way to take advantage of the fact that many wrimos start off the month strong. We're fresh, we're full of ideas, and we're raring to go. Words flow more easily and everything is happy and shiny and bright.
And then comes the rest of November. We get tired. Ideas aren't flowing as easily as they were before. Our brains stop with the words-putting-into-sentence doing. There are holidays and day jobs and kids and pets and neighbors who insist on putting up giant inflatable snowmen on their lawns even though it's only November 8th and you live in Florida where there's no damn snow so it doesn't make any damn sense that your stupid inflatable snowman is holding a sign saying he's freezing his ass off because (1) he doesn't have an ass to freeze off and (2) again, it's Florida, so if anything, his ass should be melting off, and there are also dogs somewhere (certainly NOT inside my house…) who insist on barking incessantly at the giant inflatable snowman not freezing his ass off on the neighbor's lawn.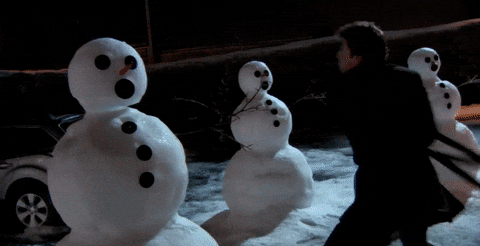 That incredibly generic example aside, the point is, the challenge often gets harder as we go along. For whatever reason.
So the Reverse NaNo looks to take advantage of the strong, fresh start by having higher daily word count goals that grow smaller as the month progresses. Traditionally, the daily word count goal in NaNoWriMo is 1,667 words per day. With the Reverse NaNo, your Day 1 goal is a whopping 3,346 words. But your Day 30 goal is a very manageable 1 word.
As I have lately been one of those wrimos who starts off strong and fades fast, I thought I would give the Reverse NaNo technique a try. It's going…all right thus far. I admit I am looking forward to those smaller and smaller word count goals because I know I definitely can't keep up this pace. These first two weeks are…a lot.
And I am just…running low on…all the things. All five WIPs have been started. I had really hoped I wouldn't need to do that so soon into the month, but we do what we must. It's some robbing-Peter-to-pay-Paul thing or whatever.
I did, however, have an idea pop up yesterday, just out of the blue, for one of those five WIPs that made me go…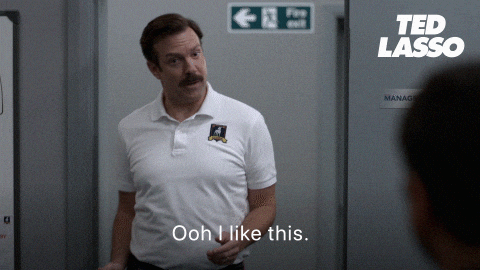 Now I'm hoping this shiny, new idea will be good for a decent amount of words, if I can figure out how to get it down on paper (or, you know, in a Word document. Whatever.). I have no idea if it's a viable idea that will survive outside of November, but that's December's problem.
Still, if anyone has any spare plot lying around that they're not using, feel free to box it on up and send it my way…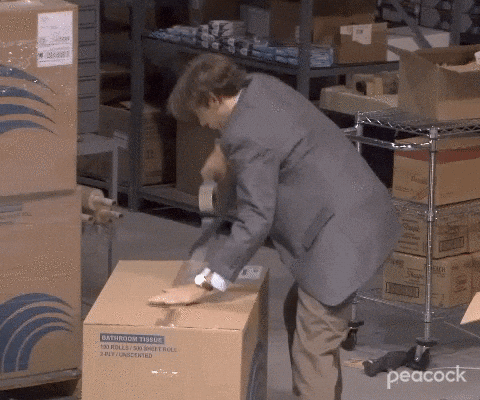 NaNo Stats
Word count goal: 50,000
Where the regular WC should be: 16,670
Where the Reverse NaNo WC should be: 28,157
Where my WC actually is: 29,327
WIP(s) getting the most love: How Many Angels and The Third One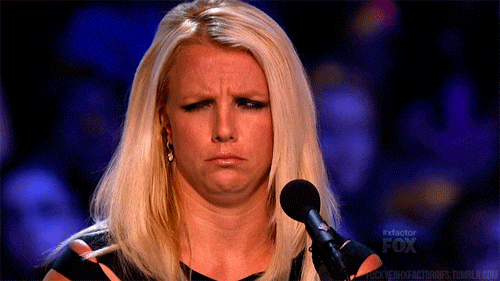 Yeah. I don't get it, either. Especially The Third One. I mean, the second damn book in this series isn't even finished, but whatever. When has my brain ever done anything that could even remotely count as making sense?
All right, so on that note, I'm going back down into the word mines or at least I'm gonna crawl under my desk and take a nap.
Tune in next Wednesday for another action-packed update on my multi-faceted NaNoWriMo experiment.
Be safe and well, all.
Today's post would normally be about my goals for the month, but as it's November, my goal is to participate in and maybe even win NaNoWriMo, as evidenced by my super cool badge here:

So, today I thought I might talk about how I plan to do that. If it can be considered a plan. It doesn't feel much like a plan, but it is at least a little more than the ¯\_(ツ)_/¯ I was working with before, so maybe?
Anyway, this month's theme is Pot Luck.
Meaning I didn't have an idea for a singular story that could net me 50,000 words, so I decided to call upon my current slate of unfinished/unstarted WIPs in hopes that between all of them I can cobble together those elusive 50,000 words.
This puts me firmly in the NaNo Rebel category, but truth be told, I am a rebel in November more often than I'm not. (And somewhere, the support group of authority figures who had the displeasure of trying to tell me what to do just collectively scoffed and said, "Yeah. It's not just November, you pain in the ass.")
So here now, for your reading pleasure, are the WIPs on which I hope to be working this month:
As you may have guessed from the very clever name, this is supposed to be the next installment of the Terrible Romance Series. I started it last November during NaNoWriMo and didn't finish it and didn't look at it again until recently when I took it out of the drawer to take stock of its state, for lack of a better word.
Yeah…it turns out there really isn't a plot. Or a beginning or an end. Or a romance between my main characters, but why is that important in a romance novel?
One of my goals for 2021 was to finish the first draft of this story, so I would like to see if I can maybe do that this month. It will require me to come up with an actual plot, though, (and probably some romance) so we'll have to see how it goes.
—Adventures In Babysitting
This is the working title for a companion novella idea I had for my fantasy series, The Coileáin Chronicles. It doesn't have very much in the way of a plot yet (why do none of my stories have plots?!?), so again, we'll have to see how it goes.
This is the title for the fourth book in The Coileáin Chronicles. You know, the one I really didn't want to write? Yeah, well, it has a name now, and I'm super thrilled about it. And no, it doesn't have a plot, but apparently, I just don't work that way anymore.
At this point, I'm viewing this more as a thought exercise. I'm not sure what will happen, so I'm going to explore what can happen and see where that takes me. Who knows—maybe it'll lead to a better ending for Full Circle.
—The Third One
This is the third intended installment of the Terrible Romance Series. Because OF COURSE there are three of them. It's on the list mostly because I have some ideas for it, and it's possible that working on the Terrible Romance Sequel could lead to additional ideas, and every idea I get down is more words toward that 50k. So it's on the list.
This is my attempt at literary fiction. It's supposed to be a hybrid of Steel Magnolias and William Faulker's As I Lay Dying but set in Maine. I started writing it back in high school (so, you know, back in the dark ages) and have been ignoring it since college. I'm curious if I can get past all of the extremely cringe-worthy crap I wrote back then (because OMG, it's terrible) to see if there's a worthwhile story buried in there somewhere. Because right now, I think the only thing maybe even a little salvageable here is the concept.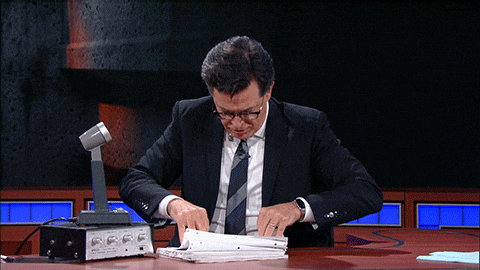 I don't know how this month-long experiment will go. I admit I don't have high hopes for a win. I just feel too unfocused for that. I don't mind if I don't get a win, though. It wouldn't be the first time I've lost, and it won't be the last. Besides, though I admit I do enjoy winning, I don't do this for the win. I do this thing for the challenge itself. I want to see what will happen…even if all that happens is me spending thirty days staring at a blinking cursor while ingesting an inhuman amount of sugar.
But who knows? Perhaps I shall surprise myself. The good thing about not having high hopes is that it's a hell of a lot easier to meet and/or exceed those expectations. (And yeah, you're probably going to look at the word count stats below and be all, "WTF are you talking about, you weirdo? It look like it's going all right to me." To which I have to say, "Yes, I am more than a weirdo, and I usually crush the word count in the first week. It doesn't mean anything.")
Perhaps one of these projects will catch fire (hopefully not literally, though…) and grab hold and inspire the hell out of me.
It could happen.
NaNoWriMo started on Monday, so I am now three days into the Pot Luck experiment. Here's where things stand thus far:
CAMP STATS
Word count goal: 50,000
Where the WC should be: 5,001
Where the WC actually is: 7,648
WIP getting the most love: Adventures In Babysitting (7,081 words)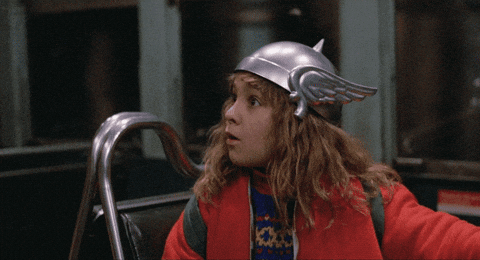 What will happen? Stay tuned to this channel for occasional updates. Unless I forget or go into some kind of sugar coma. If that happens, I'll see y'all in December.
Stay safe and well, all.