August, 2021
now browsing by month
Hey, everyone!
Today, we're celebrating the release of Patricia Josephine's latest book, The Cure, with a good old-fashioned quiz to determine that age-old question…
WOULD YOU SURVIVE THE ZOMBIE APOCALYPSE?
(NOTE: Despite my impressive (if I do say so myself) collection of swords and daggers, I would not survive the zombie apocalypse.)
You wake up and find the zombie apocalypse has started. What do you do?
A: Take stock of anything you can use as a weapon, secure your home, and take stock of what food you have and how long it will last.
B: Get a closer to look at a so-called zombie. This can't be real.
C: Barricade yourself in your home and freak out.
Which of the following weapons would you use to kill zombies?
A: Gun.
B: Knife.
C: Baseball bat.
You're making your way downtown in hopes of finding supplies. Along the way, you see a group of 4 zombies. They appear to be eating some unlucky sap. How do you get around them?
A: Backtrack and take a different route.
B: Run in with guns blazing and take them out.
C: Throw something that makes noise and causes the zombies to follow it.
Someone you love is now a zombie. How do you react?
A: Shoot them and put them out of their misery. It's what you'd want if the roles were reversed.
B: Sob.
C: Capture them and put them somewhere secure in hopes of someone finding a cure.
You've found a group of survivors, but they don't trust you're not infected. How do you gain their trust?
A: Put your hands up and back away to show you are no threat. Leave. It's not worth trying to reason with them.
B: Strip and show to show that you are not infected, setting all your weapons aside.
C: Insist that you are not infected, motioning to visible skin and lack of blood on your clothing.
Results
If you answered mostly A then you'll survive. You take survival seriously and don't take unnecessary risks. You'll either do it alone or find people you trust. You may even end up the leader of the group.
If you answered mostly B then you are screwed. You don't take stock of your surroundings, don't exercises caution, and think you are invincible. And now you're a zombie.
If you answered mostly C then you have a chance. Sure, the concept of the zombie apocalypse freaked you out, but you've calmed down and you're hoping with enough gumption you'll make it. If not, you at least plan on taking out as many as you can first.
Every human in the world becomes a zombie when they die. But Erin refuses to accept the world as it is now. She's heard about a cure locked away in a lab in Upper Michigan, and she plans on retrieving it. To do so, she needs a zombie. Not just any zombie, though.
Zee is Erin's link to the lab. His connection to the living world is her bargaining chip. But only if she can teach him to control his mindless impulses.
Can a zombie be trained? Or will Erin be Zee's next meal and become a zombie herself? The fate of humanity rests in her hands.
ABOUT THE AUTHOR
Patricia never set out to become a writer, and in fact, she never considered it an option during high school and college. She was more of an art and band geek. Some stories are meant to be told, though, and now she can't stop writing.
Patricia lives with her husband in Michigan, hopes one day to have what will resemble a small petting zoo, and has a fondness for dying her hair the colors of the rainbow.
WEBSITE | NEWSLETTER | GOODREADS | FACEBOOK
This month finds me at a bit of a loose end.
My Camp NaNoWriMo experiment was not entirely successful, nor entirely unsuccessful, so I've been left wondering where do I go from here?
Let's break it down.
I didn't finish Full Circle. That was the main goal of the month—to finally type THE END on this first draft—and that didn't happen. It feels like I may have come close, but…I don't know if that's just wishful thinking on my part, or if it could possibly be true.
I do feel as though it may be worth my while to finish the FrankenWIP experiment, to follow this thread through to the end. It feels like, though this ending may need more finessing, it is, perhaps, heading in the right direction. Though I may need to circle the block a few times to find an open parking space or whatever, I am at least in the right neighborhood.
Of course, that could just be wishful thinking, too.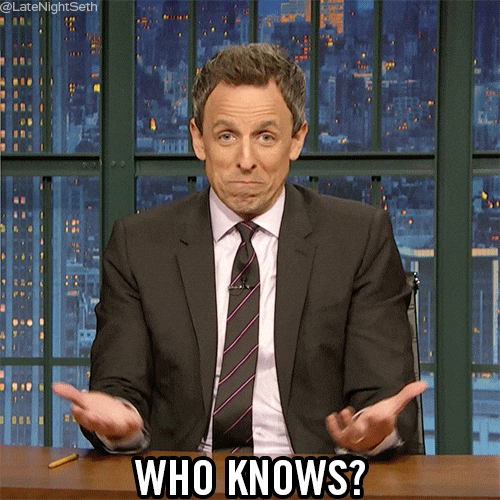 Back in June, I made a deal with myself. I had the thirty-one days of July to play around with FrankenWIP and do whatever I wanted—whatever I could think of—to try and finish the story.
Then—win, lose, or draw—the WIP would go into the metaphorical drawer for a while. If finished, it would stay there until January 2022. If not, it would depend upon any progress made on other writing projects (Don't you love how I say that as though making progress on things is actually something I do?)
One way or another, this WIP was meant for the metaphorical drawer. Either because it was finished and didn't need me to look at it anymore, or because I'd be so pissed off at my failure to finish it that I would need it to be in a safe space while I threw a world-class temper tantrum. 'Cuz I'm mature like that.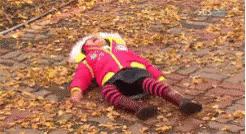 But here's the twist…I don't actually feel the need to throw a tantrum at all. (I know. I'm shocked, too.) Don't get me wrong—I'm not happy that I failed yet again to finish this stupid story, but I'm not nearly as upset by that fact as I thought I would be. I know it can't be because I'm being some kind of reasonable adult about it (because that would never happen), so I wonder if that may be a sign that I have, at last, found the right road to the end and just need a little more time to get there.
Or again…that could just be wishful thinking. I could just need one more month. But I could just as easily need six more months. Or six more years. My ability to judge these things is really quite terrible, so I honestly have no way of knowing.
But all of this leads me to my current quandary: Do I stick with the original plan of sticking this WIP into a drawer for however long that lasts while I work on a different WIP? Or do I keep on keepin' on, working under the assumption that the ending is just around the corner?
I'm leaning toward the latter right now because my preference would be to put a completed manuscript into the metaphorical drawer, but I don't know that I trust my ability to make a smart decision in this circumstance. I mean, I also seem to think that Dr Pepper is a good breakfast beverage, so, you know…smart decisions aren't exactly my strong suit.
So now I turn to you, oh wise readers. What choice do you think I should make? (Note: about the story, I mean. Not my very healthy soda addiction.)
Thanks for stopping by.
Stay safe & well, all.