It's the first Wednesday of the month, which means it's time for another action-packed installment of the Insecure Writer's Support Group.
(If you're new to the IWSG and looking for additional information and/or a complete list of participants, please click on the above link…)
This month's awesome co-hosts are PJ Colando, J Lenni Dorner, Deniz Bevan, Kim Lajevardi, Natalie Aguirre, and Louise-Fundy Blue.
This month's (optional) question asks, "If you could choose one author, living or dead, to be your beta partner, who would it be and why?"
But I'm going to skip the question to instead ramble on about…well, killing our darlings. Or, you know, killing my darlings anyway. You can kill your own darlings.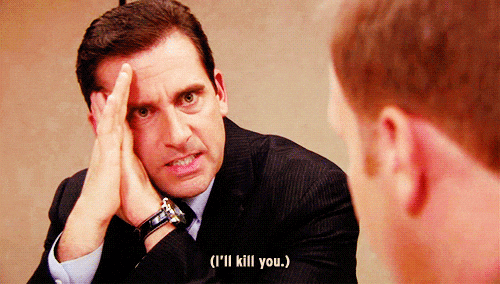 This year is, strangely, the first year in…well, ever, that I've even come close to following the writing schedule I set for myself at the beginning of the year. Meaning, during which months I would work on what WIPs and when those WIPs would be finished and so on and so forth. It's loosely sketched out in January and traditionally has fallen apart by March. It is then endlessly revised throughout the rest of the year to reflect my actual progress (or lack thereof…) on each project.
But this year I haven't had to revise that much (and even managed to publish a book), which means that over the next two months, my main writing focus will be on finishing the first draft of Full Circle (aka, Book Three in my fantasy series).
What I have had to revise, however, is my confidence in my ability to actually do this. For a while, it seemed as though I was getting closer to the end, but now I'm kind of…stuck toward the end of the second act. And the more time I spend staring at my computer monitor and/or storyboard, the more I fear I may have to do the unthinkable…
Kill my darlings.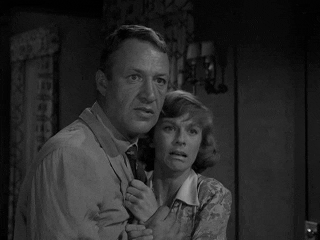 I do assume that anyone reading this post is familiar with this concept, but in the event that it's new to you, killing your darlings is when writers cut things they love from their manuscripts. It could be a beloved character, a plot line, a snarky dialogue exchange, some quirk you bestowed upon a character that's now causing more problems than it's worth, whatever. It's stuff that we, as writers, love and cling to and try everything we can think of to make it work in our WIPs because we don't want to get rid of it.
In my case, it's most often dialogue (you know it's not killing characters. I love to kill characters.). I love writing dialogue and will occasionally (translation: always) get carried away when writing it. Then it occasionally (translation: always) takes me a few rounds of revisions to accept the fact that maybe—just maybe—my characters don't need to have a five-paged conversation about goats when goats serve absolutely no purpose in the story whatsoever.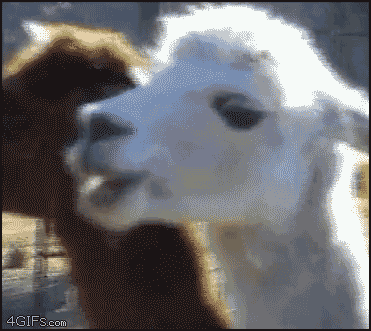 (Side note: some of you know why I'm mentioning goats here, and to those of you I say…THAT STUPID CONVERSATION IS STILL IN THIS STUPID WIP.)
But until I reach/accept that realization, I will copy and paste that conversation (Other conversations. Not the goat conversation. That stupid conversation is apparently here to stay.) in every damn scene I can, trying to find the place where it fits. Even if it doesn't fit anywhere.
Which is, sadly, what I think is happening here.
I don't think I'm going to make it to the revision phase. This time, I think those darlings are going to have to go before the revision phase because I'm just not getting anywhere.
Despite all my plotting, this WIP has taken a few turns that has made some storylines obsolete. It happens, and I know it's going to happen, but I guess I am just stubborn enough to think I can out-stubborn my characters (ha.) and that they will relent and just do what I want how I want and say what I want while doing it.
(Spoiler alert: they won't.)
So that's where I'm at right now. Torn between wanting to achieve a goal and wanting to cling to the last remnants of gone-but-not-forgotten storylines.
Which will win?
Thanks for stopping by today. I'll try to do better the next time.
Stay safe out there.
Today I'm pleased to welcome back to the blog author Patricia Josephine, who's here to talk to us about writing and her latest release, Influenced.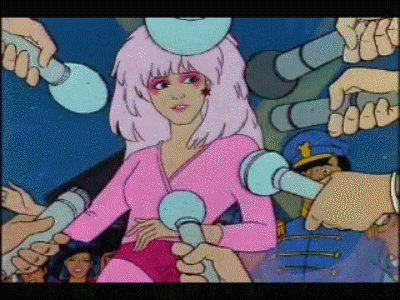 —Tell us about yourself and your background as a writer.
Well, writing wasn't on my bucket list. It wasn't even on the radar. I was all about art in high school, then later, cooking. Most of my day jobs consisted of cooking in restaurants. I always had story ideas. I'd use them to lull myself to sleep. Sometimes. There'd be nights, I'd lay awake most of the night, musing on various stories. It wasn't until I was bored one day that I decided to write the stories down. When I started my first young adult novel, it seemed like a story people would enjoy reading. I started looking into publishing. It exploded from there and now not writing is a very weird concept.
—What does a writing day look for you?
In 2019, I made myself a work schedule. The goal was to have a set time to clock in and out. One of the main reasons for this is I have two chronic illnesses and they can eat up my energy. It's important that I use what energy I have wisely. With this new schedule, I can get anywhere from 2-5 hours of writing in a day. I also don't write every day, but every other day. It gives me time to recharge and rest. I'm not doing nothing on those off days, though, I work on my art and crafts, so I'm still being productive. It's just in a different way.
—Do you hide any secrets in your book that only a few people will find?
There's a few inside jokes or name drops of people from my life. In Path of Angels there are two bullies named after ex-boyfriends. I thought it'd be hilarious to name them that because most people would do it to be petty.
—What have you learned if anything from being a writer?
I'm a stubborn person. Writing is hard. Publishing and selling books is harder. There's been times I've felt like I sucked at it and would never find people who enjoyed reading my stories, but then I get stubborn and want to keep going to spite the world.
—In your opinion, why write?
Why not? 😉 Seriously though, I've been creative all my life and I think any creative endeavors, be it writing or art or crafts, are good for people. It gives them something to work toward and accomplish. When I finish a story or a knitting project, I feel good about myself. It boosts your self-esteem.
—What genre do you write and why?
I'm bad and haven't really stuck to one genre, but all my stories contain some fantastic element: vampires, werewolves, fairies, aliens, angels. Once I came up with a story idea that didn't have any of that, but I had zero interest to write it. It was too close to real life, and I like to escape when it comes to reading. If you pick up one of my books, forget the world, and let me take you for a ride. *Warning, I may try to punch you in the feels.*
There is no Light without Dark.
Influencers are the voices that whisper in our ears. Tiny Angels and Devil sitting on our shoulders and guiding our choices. They are sworn to thwart the other. It is their duty.
Or so they thought…
Nothing is as it seems and questions are piling up. Do Kale and Ariel have the strength to face the truth? Will Antonia and Landon be forced to choose a side? Can Soleil break through to Kemuel? Three tales, three choices: Light. Dark. Or the shades of gray between.
Which one will win?
ABOUT THE AUTHOR
Patricia Josephine is a writer of Urban Fantasy and Sci-Fi Romance books. She actually never set out to become a writer, and in fact, she was more interested in art and band in high school and college. Her dreams were of becoming an artist like Picasso. On a whim, she wrote down a story bouncing in her head for fun. That was the start of her writing journey, and she hasn't regretted a moment. When she's not writing, she's watching Doctor Who or reading about serial killers. She's an avid knitter. One can never have too much yarn. She writes Young Adult Paranormal, Science Fiction, and Fantasy under the name Patricia Lynne.

Patricia lives with her husband in Michigan, hopes one day to have what will resemble a small petting zoo, and has a fondness for dying her hair the colors of the rainbow.
Website | Patreon | Ko-Fi | Facebook
Newsletter | Goodreads | Amazon Author Page
Catch the sparks you need to conquer writer's block, depression, and burnout!
When Chrys Fey shared her story about depression and burnout, it struck a chord with other writers. That put into perspective for her how desperate writers are to hear they aren't alone. Many creative types experience these challenges, battling to recover. Let Keep Writing with Fey: Sparks to Defeat Writer's Block, Depression, and Burnout guide you through:
· Writer's block
· Depression
· Writer's burnout
· What a writer doesn't need to succeed
· Finding creativity boosts
With these sparks, you can begin your journey of rediscovering your creativity and get back to what you love – writing.
BOOK LINKS:
AUTHOR'S NOTE:
When I shared my story about depression and writer's burnout, I received many emails, comments, and Facebook messages from other writers thanking me for my bravery and telling me about their own trials. That really put into perspective for me how many people suffer from depression and/or burnout in silence. I had no idea those individuals were impacted by these things, just as they hadn't known that I was, because my outward presence to others was always happy and smiley and bright.
After the supportive response and upon realizing how many writers in my online circles were struggling, too, I wanted to do something to help. I was candid with my experiences and blogged about the things that assisted me through the rough times in the hope that it would aid others.
During this time, I recognized the need for writers to receive support, guidance, tips, reminders, and encouragement during their writer's block, depression, and burnout. That's how I got the idea for this book. A book not just about depression or only about writer's block, but both, and much more.
Since you have picked up this book, that means you may need assistance with one or all of these areas, and I sincerely hope you find what you need here…that tiny spark to get you through whatever you are going through.
As always, keep writing.
Keep believing.
Keep dreaming.
Chrys Fey
ABOUT THE AUTHOR:
Chrys Fey is the author of Write with Fey: 10 Sparks to Guide You from Idea to Publication. She is also the author of the Disaster Crimes series. Visit her blog, Write with Fey, for more tips on how to reverse writer's burnout. https://www.chrysfey.com/