September, 2021
now browsing by month
Today, we're celebrating Second Nature's book birthday.
Sure, if you want to get all technical about it, its actual birthday was last week, but I was too busy forgetting about it to post then, so I'm doing it today instead.
Second Nature is the second book in my fantasy series, The Coileáin Chronicles. It took a long, long time (because of course it did) to figure out how this particular tale was supposed to come together, but thanks to my village of super supportive people, it did finally make it out into the world.
I am eternally grateful to everyone who helped me make this project into a reality, and everyone who has taken the time and made the effort to read this monster novel. You know who you are (I hope), and I love you all.
Possibly Interesting Fun Facts About This Book
—One of my high school BFFs named it back when we were actually in high school because, apparently, he had a much better idea of what this book/series was supposed to be long before I did. (Why is it the author is always the last to know?)
—I went through four red pens and three blue highlighters during the seemingly never-ending editing process.
—This book contains my favorite (thus far) reference to the greatest song ever written…ABBA's Dancing Queen (If you didn't know, I write at least one reference to this song into every book I write). You can find it in Chapter Five.
—An early draft of this book contained one of my all-time favorite typos. See if you can spot it…
To celebrate this momentous occasion, I am offering up a little bit of swag, for anyone interested. Pictured below are the bookmarks/postcards for my three published (Quick question: How do I have three published novels?) novels.
It's the kind of thing I would hand out at book events, if I had any on my schedule (which I do not, for multiple reasons). And now they can be yours for the low, low price of…absolutely nothing.
If you're interested in having a set of these hard-to-find items for your very own, send me an email (mjfifield at gmail) or a DM on the social media site of your choice (you know, provided I have an account on that site, of course) and I will mail them out to you. (US and Canada, only, please. I can't afford any other international shipping.)
Thanks for stopping by today! I promise this will be the very last book birthday post for 2021…
Stay safe & well, all!
It's the start of a new month, which means it's time for another exciting installment of…my monthly goals!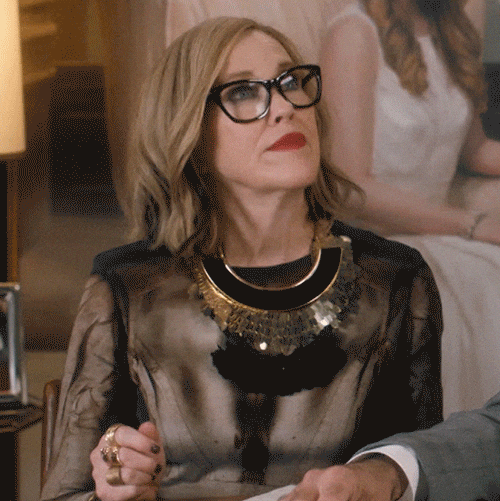 As it's been a while since I've done one of these posts (June, to be exact. I just checked), I'm going to forego the previous month's recap and jump right in to my goals for the month of September. Which maybe kind of sort of possibly just slightly bear a complete and total resemblance to the ones I set in June, but I'm sure that's just some kind of weird coincidence and definitely not a sign of how little I've actually done this year.
Anyway. On to the goals!
—Complete the first draft of Full Circle
Yeah. I'm still working on it. Maybe I shouldn't be, but I just can't shake the (perhaps wishful thinking) feeling that I'm thisclose to the end. I chipped away at it here and there last month and ended up adding just over 6000 words to the FrankenWIP edition of the manuscript…and still didn't get to the end.
Maybe this month will be different?
Here's why I think it may be different (or possibly different): If my current plan turns out to be remotely accurate (Hey—it could happen), I am a paltry two incomplete scenes and one yet-to-be-started scene away from finishing the FrankenWIP. And the one yet-to-be-started scene is only yet-to-be-started because I can't decide if it should be the end of this book or the start of the next book (you know…the one I really don't want to write). Which kind of makes it feel like a Free Space. If I write it now, great. I can cut it in the second draft if I ultimately decide it shouldn't be there. If I don't write it now, it can be added to the second draft if I ultimately decide it needs to be there. So all I really need to do to be done with this manuscript is finish those two incomplete scenes.
Which makes this goal seems completely doable, but again…I am still me.
Which is why it may not be different at all.
—Figure out September's marketing attempt and, you know, attempt it
I don't know what it's going to be yet (besides, you know, silly and unsuccessful…) but Second Nature does have a book birthday coming up later this month, so I should probably—I don't know—acknowledge it somehow.
I am just so good at this.
(Narrator: She was, in fact, not good at this.)
I feel as though I should attempt something else as well, but the truth is that just acknowledging a book birthday will be a huge challenge for me, so maybe I should just leave it at that.
—Walk at least three miles every day
I've been slacking on this goal of late. Scrappy Doo hurt his leg last month in some complete freak accident. It wasn't anything major (he jumped out of a chair and landed the absolute wrong way on his leg), but he's still recovering so we've been limiting how far he gets to walk each day, and apparently I am now too lazy to walk without him.
It's cool, though. We were getting too chummy with our neighbors anyway. (Seriously. Because of these dogs, I now know many of my neighbors' names and things about them. Ugh.)
And on that super friendly note, I'm outta here. Because apparently that damn WIP really won't write itself.
Ugh.
What are your goals this month?
As always, thanks for stopping by. Stay safe and well, all.