May, 2020
now browsing by month
Hey, everyone! Today, it's my pleasure to welcome to the blog author Patricia Josephine. She's here to talk about her latest release, A Quick Bite.
But first up are true tales of real-life vampires…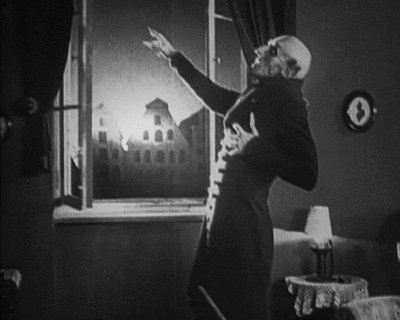 Three Real Life Vampires (or so they say.)
Tales of vampires have fascinated humanity for centuries. Sometimes they are monsters, and other times, they are sexy, sparkling heroes. While most stories are complete fiction, here are three cases of so-called real vampires.
Mercy Brown.
Mercy Brown was a young woman who lived in New England around the 1900s. Disease spread to her family and the locals got the idea that that meant she was a vampire. After she died, her body was dug up to make sure she wasn't a vampire. Her body hadn't decomposed and they found fresh blood in her system, leading them to the conclusion that she was a vampire. They cut out her heart and burned, putting the ashes in a drink which was fed to her brother. They believed it would save him since he was sick. Sadly, it didn't work.
Fritz Haarmann, The Vampire of Hanover
Fritz Haarmann was a German serial killer in the early 1900s. His method of killing was to bite the neck of his victims so they bled to death. That led to rumors of a real vampire prowling for victims. Of course, alleged cases of real vampires weren't uncommon then, but they were usually baselss. Fritz Haarmann was eventually captures and executed.
Arnold Paole
Arnold Paole was a Serbian man who feel to his death in the early 18th century. A sad tragedy, but the story became remarkable because afterwards, local villagers stated he had become a vampire. Their proof: 16 villagers had died recently. His body was due up to be examined. They found no decomposition and claimed to have seen fresh blood on his lips. So they staked the body.
Vampires.
Werewolves.
Zombies.
These monsters tickle our imagination.
Sink your teeth into a collection of tales about paranormal creatures that go bump in the night. Each story is told in exactly 200 words and designed to give you a quick bite no matter how busy your day is.
Are you hungry?
Now available at Amazon
About The Author
Patricia Josephine is a writer of Urban Fantasy and Sci-Fi Romance books. She actually never set out to become a writer, and in fact, she was more interested in art and band in high school and college. Her dreams were of becoming an artist like Picasso. On a whim, she wrote down a story bouncing in her head for fun. That was the start of her writing journey, and she hasn't regretted a moment. When she's not writing, she's watching Doctor Who or reading about serial killers. She's an avid knitter. One can never have too much yarn. She writes Young Adult Paranormal, Science Fiction, and Fantasy under the name Patricia Lynne.

Patricia lives with her husband in Michigan, hopes one day to have what will resemble a small petting zoo, and has a fondness for dying her hair the colors of the rainbow. 
Find her online at
Website | Patreon | Twitter | Facebook | Newsletter | Goodreads
It's the first Wednesday of the month (at least I think it is, but honestly, I haven't really known what day/week/month it is for a while now, so I could be wrong) which means it's time for another action-packed (possibly rant-packed. Like, I'd like to rant, but I'll probably lose that impulse by the time I get to the actual post part of this post) edition of the Insecure Writer's Support Group.
As always, I am assuming if you're reading this, it's because you're already familiar with this group, but if you happen to be new and looking for more information and/or a complete list of participants, click on the above link.
This month's amazing co-hosts are Feather Stone, Beverly Stowe McClure, Mary Aalgaard, Kim Lajevardi, and Chemist Ken.
This month's (optional) question asks, "Do you have any rituals that you use when you need help getting into the zone? Care to share?"
This might sound weird coming from an OCD-ridden control freak, but I don't think I do have any real rituals.
Music probably comes the closest, though. Every WIP I create ends up with its own playlist comprised of songs that remind me of a specific character and/or scene. Sometimes, I even include songs that I call 'opening credits' or 'end credits' selections. Because I'm weird like that.
The moment I start developing a playlist for a WIP is the moment when I know I'm getting serious about that particular project. The playlists evolve as the story does. Songs are cut, others are added, and I keep doing this until the WIP is finished. (If it's finished, I should say. I do have a long history of, you know, not finishing WIPs.) If one were so inclined, one could chart all those changes to the playlist and see exactly how many times I was wrong about the direction in which I thought a story would go.
I've been doing this for a good long while now. Since college—when I actually decided that maybe spending all my time writing stories meant I should maybe try being a writer. The first two projects to get a playlist were Effigy and a as-of-yet-unfinished WIP currently known as How Many Angels (possibly funny side note: it took me many tries to write 'angels' instead of 'angles'. It's possible I need a nap. Said the insomniac.).
I believe the first song to make it onto the How Many Angels list was I Think It's Gonna Rain Today by Bette Midler. It just really fit how I saw the opening scene. It still does, which is why even though I added it to the list many, many moons (all right, fine. Decades, okay? It was decades.) ago, it's still there.
The same cannot be said for Effigy's original playlist. I'm going to claim that I don't remember what songs were on that original list, but the truth is they are super embarrassing and I don't want to admit to them. If you'd like to see Effigy's current playlist (or any playlist for any of my other projects), check out the 'Books' link above. It's far less embarrassing. I think. Maybe.
Anyway, potential embarrassment aside, I use music when I need to get into the right headspace. When I go on long walks or drives, I will listen to the playlist for the WIP with which I'm struggling. There's a character in Second Nature with whom I was having a hard time until I listened to the Alice In Chains song Down In A Hole. For whatever reason, that song clicked with me and that character so I listened to it approximately five hundred times in a row (probably an underestimate) and was able to get myself over that particular hurdle.
I also have a non-WIP specific playlist actually called "Mood Music" that is made up of instrumental music—some classical, some from movie and television soundtracks. Sometimes (most times) I like some form of noise when I work, and instrumental music can help me focus without distracting me with pesky things like lyrics.
I don't know if any of that really counts as having a ritual. But either way that's as close as I can get to one.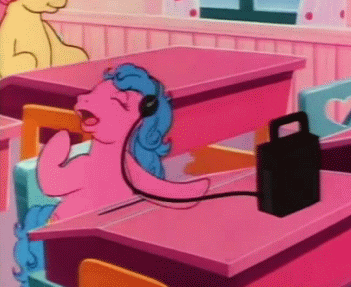 Look at that. You got a ramble instead of a rant.
Any rituals you care to share? Does music play a part in your creative process? Any song/artist suggestions for me? I'm always on the lookout for new tunes.
Hope everyone's safe and well. Take care, y'all.
Well, against all odds, it seems, we have made it to May. I'm not sure I had actually planned on making it this far into this year because I'm having a hard time figuring out my goals for the month.
But I'm going to start with a recap of last month's goals. Maybe I'll figure something out along the way…
April Goals
—Win Camp NaNoWriMo
As you may have seen on various social media platforms, or even the shiny new badge over there on the right, I did do this. The goal had been set for 30,000 words (the Camp sessions allow you to set your own word count goal) and while I didn't always meet the daily word count goal (1000 words/day), I crossed the finish line a few days early with a final tally of 32,358 words.
—Apply revisions to the Terrible Romance Novel
I think I only get partial credit here. I completed the bulk of the changes I wanted to make, but I have a couple of pages of leftover edits (you know, pretty much anything that required more than thirty seconds of concentration to fix…) and my punch list of overused words and phrases still to go.
—Prep for and run video conferencing thingamajig for local writers group
I did this. Perhaps not particularly well, but I did it. It seemed to go all right. I mean, I was my usual awkward self, but absolutely NOTHING will change that.
—Log at least 100 miles
I did this. I didn't think it would be a problem, as I've been walking even more than usual. I walked 111 miles this month.
—Read a book
I did this. Sure, it was a 200-paged book that was probably 80% short lines of dialogue, and sure, it took me until last two days of the month to even open it, but I did this. I read a book. I even read two books. How very sad that this is such an achievement for me.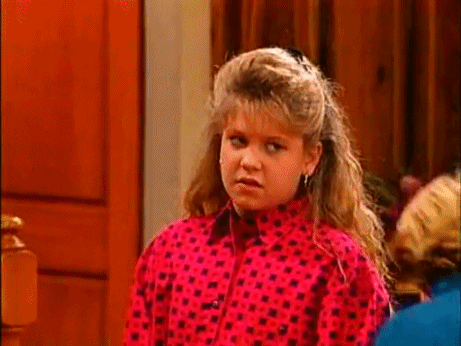 May Goals
All right. What am I going to do this month? Let's see…Okay, so I always start with a writing goal. So let's try that.

—Finish the revisions for the Terrible Romance Novel
It's kind of feeling like it's now or never with this project, so I guess I'm going to try and make it now. I really don't want to disappoint my goddaughter.
—Read more books
The two books I mentioned reading earlier were the first two books in Robert B. Parker's Spenser series. It's a series about a Boston-based private detective that I first discovered back in high school. It's been a while since I've read this series all the way through, so I have decided to try to jumpstart my reading habit with the Great Spenser Re-Reading Project. In theory, what I am going to do is reread the entire series from the beginning and each Friday, I will post which books I've read and a little about what I thought of them.
—Walk at least 100 miles
Just want to stay active. Or as active as I get.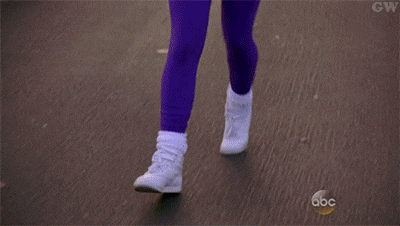 And, I think, on that note that I'm done.
Sorry, y'all, but I am seriously lacking in enthusiasm these days.
Hope everyone is doing all right out there. Be safe, and take care.