Well, it's November 1st, which can only mean one thing…I'm living the NaNoWriMo life for the next thirty days.
This year's theme, as you can probably guess from the above graphic, is hodgepodge, which means I'll be working on a variety of projects, with the intention of moving from one to the next to follow wherever my creativity and attention span (or lack thereof…) may lead. This technique has worked pretty well for me in past events, so I'm going to give it another go here.
This means, of course, that I am firmly in the 'NaNo Rebel' category, a place where I have been more often than not in my long and storied NaNo history. But it's all good. I mainly use this challenge to try to boost my productivity because I really hate losing out on those pretty, pretty winner badges. I don't care what they call me while I do it.
Because I'm a rebel.
Here are the projects that made the cut this time around, listed in priority order. And if these projects look and sound at all familiar, it's only because it's essentially the same list as last time. And probably the time before that. The priority order and goal(s) may be slightly different though.
Maybe.
Anyway, here's what on the agenda this month:

Terrible Romance Sequel
I finished my first draft read-through, and it's pretty much what I thought it would be. Very little romance (naturally. Why would romance be in a romance novel?). A lot of underdeveloped and/or half-baked plot and character development arcs, a lot of 'okay, but why?' comments, and quite a bit of me making this face: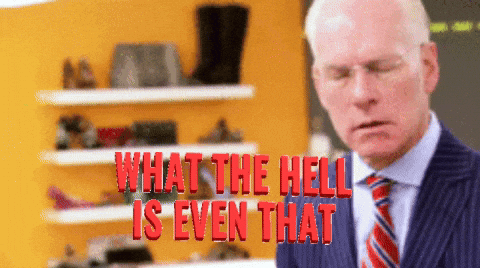 So this month, I shall intend to fix the first draft into a hopefully much improved second draft. I would really love to complete said second draft by the end of the month, but that's most likely a pipe dream.
But hey, a girl can dream, right?
(Also, there's still time to enter my much-anticipated contest…)
Starting word count: 0 (Yeah. I'm basically starting over here.)
Full Circle
Another broken story that needs some serious fixing. Some of it I think may be worth keeping (of course, they may be darlings I just haven't accepted yet) and I have some ideas with which I want to experiment to improve the rest. Whether any of it will actually work, I don't know. But we'll see where these experiments lead and go from there.
Starting word count: 240,503 (Yeah. I write big books, and I cannot lie. Also, I anticipate this word count going down once I start making those hard decisions about the darlings and anything else that needs to go.)
Adventures In Babysitting
Intended to be a Coileáin Chronicles novella that takes place at the same time as Full Circle. This has been a side project with which I've dabbled off and on since its conception. I think there could be something interesting here, but I haven't quite figured out what that is or how to write it.
Starting word count: 18,951 (I don't really have an aside to add here, but my OCD also likes symmetry, so here you go.)
Threnody
Currently known as the fourth installment of the Coileáin Chronicles. It's also been something with which I've dabbled off and on for a while now. Don't know if it'll remain the fourth installment or if it'll eventually go live at the farm upstate with other WIPs that didn't work out. I've said this before, but I keep feeling like if I can figure out how Full Circle, Adventures in Babysitting, and Threnody all fit with one another, I'll finally break through and end up feeling like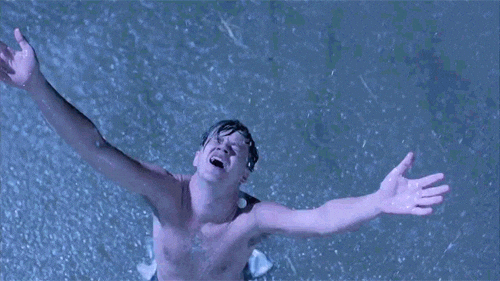 Starting word count: 34,834 (Another useless aside. Just for you. And for my OCD.)
The Third One
This is the intended third installment of the Terrible Romance Series. It's also been on the back burner since its conception, but I have added to it from time to time, so I included it here, in the event I may need a change from the demands of the first two projects.
Starting word count: 22271 (So, my godson, when he heard that I was writing this book said, "But you haven't even finished the second one yet." Oh, my sweet summer child. You'll have to take your human logic elsewhere. There's no place for it here.)
Anyway, that's what I have going on this month. In theory, I'll be posting status updates every Wednesday throughout the month. In reality, I'll probably forget and/or have nothing to report, but we'll see what happens.
If you're also living the NaNoWriMo life this month and are looking for buddies, I can be found using the very clever username M.J. Fifield. Best of luck in your word count endeavors, fellow wrimos!
But whatever you have going on this month, I hope you and your families are safe and well.
Take care, all.