October, 2021
now browsing by month
Today on My Pet Blog, we're turning things over to awesome author Tyrean Martinson who's here to talk about her new book, Nexus, as well as the role of food and beverage in fiction.
Take it away, Tyrean!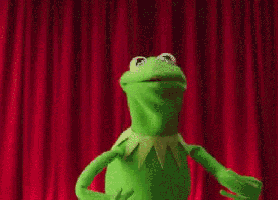 The Role of Food and Beverage can change with every situation in a fictional setting, just as it can in life. Characters may gain comfort from food. Characters may proclaim or take note of other character's politics, class, and culture through food and beverage. In some novels, food and beverage take center stage as a plot point. This happens in two situations: when food is poisonous, or when food is necessary for survival.
In the case of food poisoning, either purposeful poisoning or accidental poisoning, food or beverage becomes a key ingredient to understanding the mystery or dilemma in a novel. The main character may poison someone else, be poisoned, or solve the mystery of a poisoning. The main character may suffer from a major food allergy which causes them to react as if they've been poisoned. One of my writing instructors years ago said that "Characters should only eat in a novel if the food is poisoned, otherwise it's a waste of time." While I believe food and beverage can be used to create a deeper understanding character or world-building, she did have a point. Food and beverage can be in a book for a purpose. If you're reading or writing a mystery, it is possible the food has a nefarious purpose.
In many survival stories, food and beverage or food and water are key factors in the plot because the characters need them. In The Hunger Games, Katniss becomes a hunter to help her family survive and this ability helps her survive the games. In a pure survivalist novel like Hatchet by Gary Paulsen, the main character must hunt and find food so he doesn't starve. Drinkable water is an issue in the old science fiction film Waterworld, in which the entire Earth is covered by ocean water. In the recent Netflix series, Away, the astronauts on the way to Mars struggle to have enough water to drink and to water their plants in a hydroponics lab.
Food and water (beverages) are key elements for life and health and can be key elements in a plot.
What books have you read with food and beverage as plot points?
For the other posts in this series of Food and Beverages in Fiction, please go to Chrys Fey's Blog, or H.R. Sinclair's Blog.
Amaya is supposed to bring peace to the galaxy. Which is tough when she's being held for crimes against the Neutral Zone. Her imprisonment is on her own ship with her own crew. But close quarters create tension.
Honestly, her role as Rayatana is a mess.
She may never get to use her powers for anything good. Not if her teacher continues to keep secrets, and not if her powers keep harming others. Putting her mother in a coma should put her in prison, but she has a mission. She wants to bring peace to her people. She needs to become the Rayatana. Nexus: The Rayatana Book 2 is available all online, retail, and all ebook platforms.
AMAZON US | AMAZON UK | AMAZON AUS | AMAZON CANADA
SMASHWORDS | APPLE | KOBO | GOODREADS | BOOKBUB
ABOUT THE AUTHOR
Tyrean Martinson is a word hunter. She forages for words both sweet and tart in the South Sound of Washington State. An eclectic writer, she writes speculative fiction, contemporary and historical fiction, short scripts, devotions, writing books, song lyrics, and poetry. She has been a fencer (long ago), a kickboxer (for a short minute), and an action-movie fan. Tyrean is a life-long book lover, a Christ follower, and walker. Once upon a time, she was a Girl Scout who sang too loudly, and now she's a podcaster and praise team member. Since childhood, her imagination has been swept away by fairy tales, science fiction, tales of overcoming the odds, and redemption arcs.
Find her online at:
Tyrean's Writing Spot Blog | Tyrean's Tales | Instagram
It's a new month, y'all, which means it's time for another action-packed installment of MY MONTHLY GOALS!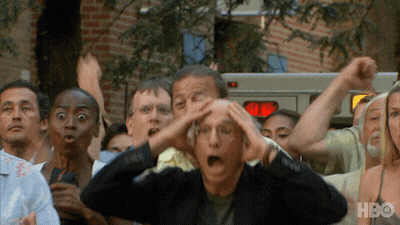 But before we get to the main event, let's take a look at how I did with last month's goals…
—Complete the first draft of Full Circle
Well…it's…let's just say I am done working on it. For now. Maybe forever. Probably not forever, but I don't know. What I do know is that I wrote the worst ending in the history of endings (Congratulations, Game of Thrones, you're off the hook!), which doesn't really matter given that the whole damn book is pretty much held together by scotch tape and chewing gum. I'm not convinced any of it is anything worthwhile, but the manuscript is now sitting in the metaphorical drawer until at least January (maybe longer. We'll see how it goes) and the storyboard went through the shredder, so…I'm done working on it.
But because I'm so unimpressed with…well, everything, these days, this is not something I'm choosing to celebrate.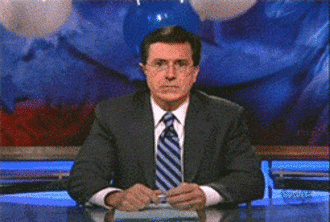 —Figure out September's marketing attempt and, you know, attempt it
I did this. I mean, these attempts all year have been the silliest, smallest things that could possibly be considered 'marketing' and 'attempts', so it's not like I'm really achieving a whole hell of a lot here, but I did do a little something.
—Walk at least three miles every day
This, I did. Well, on average, anyway. I was short a couple of days for various reasons, but my daily average was 3.5 miles per day.
Thanks, puppies!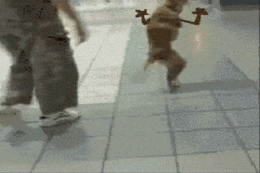 Now for October's goals…
—Make a plan for NaNoWriMo
It's that time of year again. NaNoWriMo is just around the corner, and I am once again acting as my region's ML (municipal liaison), so participating in the main event is part of the deal.
I don't, however, have a solid plan of what I want to work on. Or any plan, really. The original plan from way back in January was to work on a brand new project because, in theory, both Full Circle and Terrible Romance Sequel would be finished and sitting in the drawer come November.
Which…didn't happen.
So a new plan is in order. Because right now, this is my project:
—Walk at least three miles every day
Because, apparently, it's good if one doesn't just become part of one's couch or one's desk chair.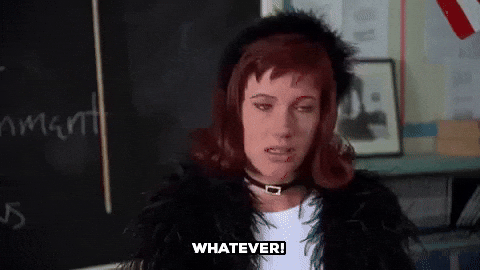 So that's what I have going on this month. What are your goals? Are you also gearing up for NaNoWriMo? (If you're looking for wrimo buddies, I can be found using the very clever user name of M.J. Fifield…)
Thanks for stopping by! Stay safe and well, all.