April, 2020
now browsing by month
It's the beginning of a new month, which means it's time for another action-packed installment of…Goal Post Monday.
First up, a recap at last month's goals…
March Goals
—Work out the timeline for Part Two of Full Circle
Welp. At the start of March, I thought I'd have to do another major word purge in my manuscript because despite all my careful plotting and planning, the characters were all, "Yeah…we're not going to do that" and went and did their own thing because of course they did. I mean, the story will ultimately be better for it, but it has left me feeling a little like…
So, I only managed to work out about half the timeline. Not terrible, certainly, but also not the progress I had been hoping to make.
—Work on another round of edits/revisions on the Terrible Romance Novel
I did this, actually. (I know. It surprised me, too). What's more is there were parts of it I didn't totally hate. (I know. It surprised me, too.) I finished the read-through part and made my notes and corrections (none of them too overly difficult to fix, I don't think…she said, jinxing herself horribly). So yeah. Move this goal into the "completed" category!
—Log at least 93 miles and try to throw in some yoga once a week
Okay, so once again, I did the miles part of the goal. I walked 137 miles last month. But I did no yoga whatsoever.
—Read two books
Hahahahahahahahahahahahahahaha! Yeah…I didn't do this. Y'all, I just have no interest in reading. Like, anything. I don't know what's wrong with me.
April Goals
—Win Camp NaNoWriMo
As you may have seen on various forms of social media and, you know, the big-ass picture at the top of this post, I am participating in this month's Camp NaNoWriMo session. My project is Full Circle, and my goal is set for 30,000 words. Thus far, I have managed to stay on or just above par. May that trend continue.
—Apply revisions to the Terrible Romance Novel and maybe start researching potential proofreading-type people, if time allows
This goal will be the thing I work on when I get stuck on my Camp project. Which will NEVER happen, so…Yeah. This goal will probably be finished by the end of this post.
—Prep for and run video conferencing thingamajig for local writers group
So, as has been mentioned a couple of times on this blog, I somehow ended up running four writers groups in the area. All meetings have been postponed indefinitely, but whiskey I came up with the brilliant idea of doing a video conferencing thingamajig. It's scheduled for Saturday the 11th. I'll be giving a presentation on some writing-related topic (as soon as I come up with one) and yeah…So there's that. This has filled me with such dread. I can barely get through a presentation without the added pressure of having to remember how to use technology. Look for me to possibly become the latest internet sensation with whatever video conferencing gaff I make.
—Log at least 100 miles
This will not be a problem. Since the whole quarantine thing started, I've been walking a lot more. Fortunately, my neighborhood is good for walking and spacious enough that even if the neighbors are also out walking, we're well spaced apart.
—Read a book
Seriously, M.J., I cannot make this goal any easier for you. It's getting super pathetic now. I beg you…just read a damn book. Any book.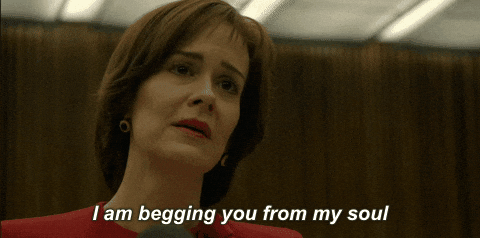 On that note, I'm outta here. Hope everyone is healthy and well. Take care!
It's the first Wednesday of the month, which means it's time for another action-packed installment of the Insecure Writer's Support Group!
(I'm assuming that anyone reading is post is already well-versed in the IWSG, but if you're on the prowl for additional information and/or a complete list of participants, please click on the above link.)
This month's awesome co-hosts are: Diane Burton, JH Moncrieff, Anna @ Emaginette, Karen @ Reprobate Typewriter, Erika Beebe, and Lisa Buie-Collard.
This month's (optional) question asks, "In this time, when our world is in crisis with the covid-19 pandemic, how are things in your world?"
So, yeah. It turns out that my lifestyle is best described as 'social distancing self-quarantine' because nothing's really changed all that much. (I am very fortunate to be able to say that, I know, and I am grateful for it.) I'm still an anxiety-ridden introvert who has decided to take on too many projects in an attempt to keep from worrying about things over which she has absolutely no control.
For example, I'm working on putting together a video conferencing thingamajig (probably not the proper terminology) for one of the writers groups that I run. (Yes. I run four writers groups in my area. I don't know how it happened, either.) I'm planning to do some trial runs before the actual meeting date so I can attempt to become slightly more comfortable with the technology. I remain optimistic, however, that no matter how much practice I do, I will completely forget how to do everything on the actual day. (I apologize in advance, group!)
I signed up for April's Camp NaNoWriMo session because I figured if I was going to be staying home and avoiding people even more than I already do, I might as well attempt to use that time to finish up the first draft of Full Circle. The goal is set for 30,000 because I'm honestly not sure if there's 50,000-words worth of story left to tell. I could be wrong, though. It's hard to be sure. I think I've traumatized my characters to the breaking point. Seriously, one of them has just been sitting at a table, staring into the abyss, for, like, a month now, and I can't get him to do anything else. I would tell him that things were going to get better, but he's gone through two and a half books with me so far. He knows exactly how much of a lie that would be.
I'm working on a manuscript critique for a writer acquaintance (a post-apocalyptic novel, actually, which feels a little too timely these days…). He also asked me to review a short story he had written for a contest.
And last, but not least, I'm also working on a read-through of the Terrible Romance Novel in the hopes of getting it to a proofreader-type person in the possibly-not-so-distant future. I had pretty much decided to stick that story in a drawer, but my niece texted me over the weekend to ask how much longer it would be before that book was published because she really wants a copy, and in doing so managed to shame me into pulling the manuscript back out of the drawer because I love my nieces and nephews and would do anything for them. Even write a terrible romance novel.
So yeah. I now have entirely too much to do, but at least that's a pressure/anxiety I kind of sort of know how to deal with a little bit. Maybe. In theory.
On a slightly more serious note, I hope everyone's doing all right out there. Please, please, please take care of yourselves. Love to all.