I'm now two weeks into this month's session of Camp NaNoWriMo.
In my last post, I talked about how I was crushing my word count, mostly because I was writing out two separate timelines because my character has to make a choice (retreat & recover or keep going & kick ass), and I have no idea which choice is the right one for the story. So I'm writing them both, hoping that one timeline will eventually emerge as the clear and correct choice.
But…I'm still not entirely sure. I am leaning heavily toward one path over the other, but I feel like the final determination is coming down to one pivotal (at least to me) scene on which I am currently working.
If this one scene can accomplish all the things I would ideally want it to accomplish, then I can go with Door #2, and Door #1 can go live in the deleted scene file with all the other displaced and obsolete storylines.
But I don't know if that one scene can accomplish all the things I want it to do. It feels like it's a lot of emotional whatever for one scene, and at the same time, it feels like it doesn't have enough emotion in it. It feels like I have all the right pieces to this puzzle, if I can just figure out how they all fit together. But it also feels like these pieces may belong to two entirely different puzzles.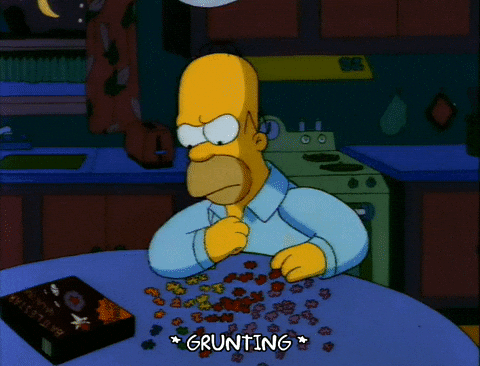 I don't know what it is about this WIP that just refuses to be finished. Maybe my characters are screwing with me, Home Alone style, in an attempt to keep me from writing the end of the book because they suspect it will only lead to more misery for them.
Which, to be fair, it probably will.
So, on the word count front, I am good. I am better than good because, as you'll see in the Camp Stats section at the end of this post, I have both reached and exceeded the word count goal I set at the beginning of the month. But, as I have stated in previous posts, the word count doesn't matter here.
My real goal this month is to finish the first draft of Full Circle. And that?
Well, that's still a work in progress.
Camp Stats
Word Count Goal: 20,000
Where my WC should be: 9,030
My current WC: 22,504
Average words per day: 1,731
At this rate, I will reach my WC goal by: July 11th