Books
now browsing by category
Catch the sparks you need to conquer writer's block, depression, and burnout!
When Chrys Fey shared her story about depression and burnout, it struck a chord with other writers. That put into perspective for her how desperate writers are to hear they aren't alone. Many creative types experience these challenges, battling to recover. Let Keep Writing with Fey: Sparks to Defeat Writer's Block, Depression, and Burnout guide you through:
· Writer's block
· Depression
· Writer's burnout
· What a writer doesn't need to succeed
· Finding creativity boosts
With these sparks, you can begin your journey of rediscovering your creativity and get back to what you love – writing.
BOOK LINKS:
AUTHOR'S NOTE:
When I shared my story about depression and writer's burnout, I received many emails, comments, and Facebook messages from other writers thanking me for my bravery and telling me about their own trials. That really put into perspective for me how many people suffer from depression and/or burnout in silence. I had no idea those individuals were impacted by these things, just as they hadn't known that I was, because my outward presence to others was always happy and smiley and bright.
After the supportive response and upon realizing how many writers in my online circles were struggling, too, I wanted to do something to help. I was candid with my experiences and blogged about the things that assisted me through the rough times in the hope that it would aid others.
During this time, I recognized the need for writers to receive support, guidance, tips, reminders, and encouragement during their writer's block, depression, and burnout. That's how I got the idea for this book. A book not just about depression or only about writer's block, but both, and much more.
Since you have picked up this book, that means you may need assistance with one or all of these areas, and I sincerely hope you find what you need here…that tiny spark to get you through whatever you are going through.
As always, keep writing.
Keep believing.
Keep dreaming.
Chrys Fey
ABOUT THE AUTHOR:
Chrys Fey is the author of Write with Fey: 10 Sparks to Guide You from Idea to Publication. She is also the author of the Disaster Crimes series. Visit her blog, Write with Fey, for more tips on how to reverse writer's burnout. https://www.chrysfey.com/
Today, on My Pet Blog, we're putting the spotlight on author Elaine Kaye and her brand new release (with the most adorable cover art ever…), Bad Fairy.
Thistle Greenbud is not a bad fairy. She simply doesn't like rules, and it's just her luck that her homework is to create a new rule for the fairy handbook. But first, she has more important things to do. Like figure out how to get back at Dusty and Moss for playing tricks on her.
Before she can carry out her plan, though, disaster strikes and she finds herself working alongside the very fairies she wanted revenge on. Can they work together and trust each other, or will things go from bad to worse?
Now available at Amazon and Barnes & Noble!
Just the facts, ma'am…
Title: Bad Fairy
Series: A Bad Fairy Adventure (Book One)
Author: Elaine Kaye
Publisher: The Wild Rose Press
Genre: Fantasy Middle Grade
Length: 66 pagesAge Range: 8-12
Check out an excerpt…
As we watch the boys, the wind picks up, making the fern lay flat, exposing us. We gasp and make a dash for the closest tree. Behind it, we huddle together.
"Boogles! A branch just hit me," Weedy says.
The sky turns black. Wind swirls dust and leaves, and spits pebbles at us. This is not good. We have to get going now or else our payback will get blown away.
"Let's go!" I scream and lead the group from behind the tree, but the wind makes it hard for us to move forward.
Rose and Lilly grab hands as they run, screaming, toward the creek. Lacey stumbles over a fallen twig, landing flat and hitting her face hard on the ground. When she doesn't move, I race to her as sand and pine needles prick my skin.
I help Lacey to her feet. Luckily, she only has a few cuts on her face. A tiny bit of blood streaks down her forehead. She looks at me. Fear is bright in her eyes. She needs help. We all need help. I peer toward the creek. The boys are still there, frantically trying to lift the bag full of stones.
Shouting a warning and waving my arms, I hurry to the creek, trying to get their attention. Finally, Dusty sees me. He looks as if he's been caught with his hand in the pixie jar.
I point to the sky and wave them to come our way. Rain starts to fall. Dusty pulls Moss from the creek. Fat drops of water pelt my head and wings as I wait for the boys to reach me. "It must be a twisty!" Dusty screams. "We better find shelter."
ABOUT THE AUTHOR:
Elaine Kaye is the author of A Gregory Green Adventure series. She first created Gregory Green after her son, who loved her homemade pea soup, thus inspiring the story Pea Soup Disaster. Bad Fairy is her middle grade debut and the first of A Bad Fairy Adventure series.
Kaye has worked as a library assistant and teacher's assistant in elementary schools in the Sunshine State. She currently lives in Florida, but she has called Michigan; Honolulu, Hawaii; and Okinawa, Japan home. She is a grandmother of three boys.
Amazon / Goodreads / BookBub / Instagram / Facebook/
GIVEAWAY:
3 Signed Paperback Picture Books –Pea Soup Disaster, Doctor Mom, The Missing Alphabet
Eligibility: International
Number of Winners: One
Giveaway Ends: July 1, 2020 12:00am Eastern Standard Time
Enter giveaway HERE
Hey, everyone! Today, it's my pleasure to welcome to the blog author Patricia Josephine. She's here to talk about her latest release, A Quick Bite.
But first up are true tales of real-life vampires…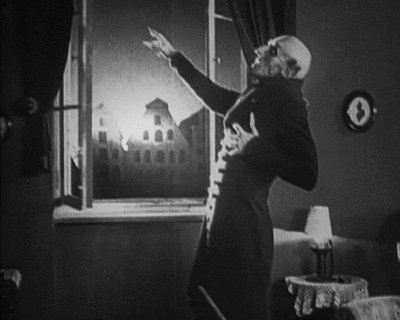 Three Real Life Vampires (or so they say.)
Tales of vampires have fascinated humanity for centuries. Sometimes they are monsters, and other times, they are sexy, sparkling heroes. While most stories are complete fiction, here are three cases of so-called real vampires.
Mercy Brown.
Mercy Brown was a young woman who lived in New England around the 1900s. Disease spread to her family and the locals got the idea that that meant she was a vampire. After she died, her body was dug up to make sure she wasn't a vampire. Her body hadn't decomposed and they found fresh blood in her system, leading them to the conclusion that she was a vampire. They cut out her heart and burned, putting the ashes in a drink which was fed to her brother. They believed it would save him since he was sick. Sadly, it didn't work.
Fritz Haarmann, The Vampire of Hanover
Fritz Haarmann was a German serial killer in the early 1900s. His method of killing was to bite the neck of his victims so they bled to death. That led to rumors of a real vampire prowling for victims. Of course, alleged cases of real vampires weren't uncommon then, but they were usually baselss. Fritz Haarmann was eventually captures and executed.
Arnold Paole
Arnold Paole was a Serbian man who feel to his death in the early 18th century. A sad tragedy, but the story became remarkable because afterwards, local villagers stated he had become a vampire. Their proof: 16 villagers had died recently. His body was due up to be examined. They found no decomposition and claimed to have seen fresh blood on his lips. So they staked the body.
Vampires.
Werewolves.
Zombies.
These monsters tickle our imagination.
Sink your teeth into a collection of tales about paranormal creatures that go bump in the night. Each story is told in exactly 200 words and designed to give you a quick bite no matter how busy your day is.
Are you hungry?
Now available at Amazon
About The Author
Patricia Josephine is a writer of Urban Fantasy and Sci-Fi Romance books. She actually never set out to become a writer, and in fact, she was more interested in art and band in high school and college. Her dreams were of becoming an artist like Picasso. On a whim, she wrote down a story bouncing in her head for fun. That was the start of her writing journey, and she hasn't regretted a moment. When she's not writing, she's watching Doctor Who or reading about serial killers. She's an avid knitter. One can never have too much yarn. She writes Young Adult Paranormal, Science Fiction, and Fantasy under the name Patricia Lynne.

Patricia lives with her husband in Michigan, hopes one day to have what will resemble a small petting zoo, and has a fondness for dying her hair the colors of the rainbow. 
Find her online at
Website | Patreon | Twitter | Facebook | Newsletter | Goodreads