Hello, all! Today, it's my pleasure to welcome amazing author Tyrean Martinson to the blog. She has a brand-new book out, and she's stopping by My Pet Blog to talk about sci-fi tropes.
Take it away, Tyrean!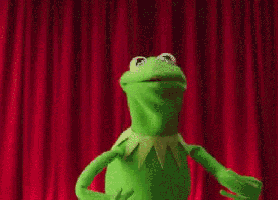 Tropes in fiction can be helpful for our understanding of plot and character in a fast-paced movie, show, or book. In science fiction, some tropes deepen the plot or help us get to the heart of the story faster. Some tropes, like the Ancient and Advanced Aliens trope, seem to be suited for any SciFi film or story where humans seem to need to learn a little humility, or to gain a new insight that our puny human minds couldn't possibly achieve on our own.
Advanced and ancient aliens attempt to humble humanity when they:
Threaten to annihilate our planet or human life in films like: Independence Day, War of the Worlds, Annihilation, Spectral, Invasion of the Body Snatchers, and Alien (Aliens).
Show only mild interest in us, but don't really take much time to interact because we aren't worthy in films like: The Hitch-Hiker's Guide to the Galaxy, Contact, E.T., The Cat from Outer Space, The Last Starfighter, and to some extent, Farscape.
Show up long enough to wow us, but not to hang out, because again, most of us are probably not "ready" yet for their level of awesomeness, like in Close Encounters of the Third Kind, and The Abyss.
Advanced and ancient aliens attempt to give our puny human minds new insights when they:
Decide to grant us access to advanced technology only after we've shown we're worthy, like in Star Trek, Babylon 5, and Doctor Who (only the companions get access). 
Admit we (or individuals) might be contenders for their advanced technology after some kind of battle, test, or close shave with our own deaths, as in Stargate, The Arrival, Wonder Woman The Fifth Element, and Thor.
Decide we might be worthy after we've helped them like in Transformers, and Superman.
While there are many types of human and alien interactions in science fiction, there are many examples of ultra-intelligent, god-like advanced and ancients aliens who seem to serve the purpose of teaching humanity a small dose of humility, although we certainly don't always learn the lesson.
Do you like seeing/reading about advanced and ancient aliens who attempt to teach humanity about our own frailty or need for better technology? Or do you think aliens with advanced technology might have just as much to learn from us as we do from them?
In Liftoff, Amaya finds herself entangled in a Thousand Years' War between two alien cultures who are more advanced than our own. Amaya gets a front row seat for alien contact and new insights into advanced alien technology, but that doesn't mean she understands the culture of intolerance which has one of the side affects of the ongoing war between alien worlds.
A spaceship in disguise,
An Earth girl searching for a sense of home,
And a Thousand Years' War between alien races,
All collide on a summer afternoon.
An old movie theater welcomes Amaya in and wraps her up in the smell of popcorn and licorice. But one sunny afternoon during a matinee, the movie screen goes dark. The theater rumbles.
Amaya gets trapped in the middle of an ancient alien conflict. Angry and frightened, Amaya entangles herself in a life-changing cultural misunderstanding with Sol, a young alien who keeps omitting key information, even while they're on the run from his enemies.
What will it take to survive a battle between alien races involved in an ancient war?
Liftoff is a fast-paced read for fans of Code 8, Guardians of the Galaxy, and Cobra Kai.
Available Now
Kindle | Barnes & Noble | Kobo | Smashwords | Goodreads
ABOUT THE AUTHOR
Tyrean Martinson is an author and teacher from Washington State. As a former fencer and kickboxer, she enjoys writing fight scenes in fast-paced novels and novellas. As a teacher and writing tutor, she loves to get students writing and reading comfortably by any means: talk-to-text, short writing assignments, short stories, novellas, and adventures. She wrote her latest novella, Liftoff, for herself during COVID, but realized it also fits a dream she's had for a while: to create a short, fast-paced read for teen/YA readers who love popcorn movies, adventure, and sweet romance.
Blog | Newsletter | Instagram | Twitter | Facebook