This is typically the post where I detail my goals for the new year. Usually, it's a pretty easy post to write because my goals are, more often than not, either exactly the same or pretty damn close to being exactly the same as the goals from the year before. (I don't accomplish a lot). Lots of copying and pasting. Not much of anything else.
This year would be no exception. I failed to achieve most of the goals I set in 2022, which is no big deal because, you know, I'm me and that's pretty much what I do. But the end of 2022 saw me stuck in the Swamp of Sadness (you 80's children out there may know exactly what I'm referencing, but I refuse to use a gif of it because that scene traumatized me a million years ago and is probably the reason why my characters are always so miserable. Artax and I never left that swamp) or whatever and wondering whether I should continue with writing in any way, shape, or form.
And I still don't have an answer.
I mean, I keep thinking that I would very much like to figure out how to finish/fix my current WIPs, but just because I would like to do something doesn't mean that (A) I can do it, (B) I should do it, or (C) it can be done in the first place. Isn't it possible, after all, that the reason why I am having a hard time with these WIPs is that they simply can't be written?
So I'm thinking that maybe my goal this year will be to come up with an answer. Answers? For the WIPs, for writing, for…whatever.
And maybe, if things get really crazy, I'll even come up with a plan.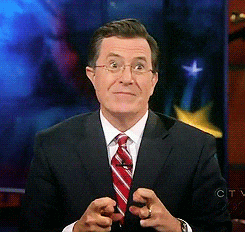 Do you set goals in January? What's on your list this year?