Well, it's a new year which means I'm kicking things off with a monster post with (as the title would suggest) a shit-ton of goals for 2022.
As per usual, these goals are broken up into three categories: writing, health & fitness, and other. Listed here will be the big, bold goals with a due date of December 31, 2022. Not listed here will be how these big, bold goals will be broken down into monthly, weekly, and even daily goals. So, I guess, just know I'm doing it?
I like setting goals for myself. Even if it seems like I never make much progress on them, I think it helps to have set them in the first place. I shudder to think what my day-to-day life would look like if I didn't have them. Darkness, chaos and probably some dragons… (Name! That! Reference!)
The Writing Goals
—Edit/Revise Full Circle and send to the beta readers
So, last year I finished the first draft of this project. It's been sitting in the metaphorical drawer since about September, which means it's about time to print out this monster project (though at 236k words, it's not my longest manuscript ever) and rip it to shreds.
January goal: Print this puppy out, find some red pens, and let the shredding commence.
—Complete the first draft of the Terrible Romance Sequel
Yeah…this is a carryover from last year. Though I did make some progress on it during November's NaNoWriMo event, I didn't finish it. So I'm going to try to do it this year.
January goal: Nothing. I need to think about some things, so this project's on the back burner for now.
—Participate in all three NaNoWriMo sessions (April, July, and November)
I'm still doing the ML thing, so…yeah. It's on the list. Please note how this goal states 'participate in' but not 'win'…
January goal: Nothing. I won't have much to do for NaNoWriMo until we get closer to April.
—Attempt to make some attempt at marketing at least once a month
This goal went pretty poorly last year—although there were only two months where I did absolutely nothing (like a CHAMP!), so it definitely could have gone worse. To be honest, I don't have particularly high hopes for this year magically being better, but if it's not on the list at all, I definitely won't try. So here's to trying!
January goal: Come up with an idea to try and, you know, try it.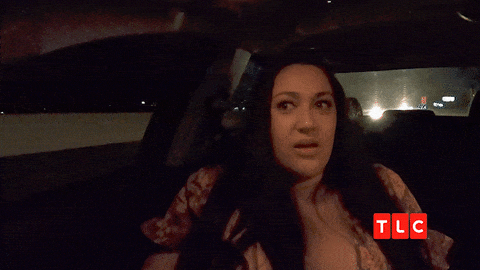 Health & Fitness
—Stop drinking so much damn soda and drink more damn water
I tried to do this last year and ended up going in the complete opposite direction (like a CHAMP!). Now I shall attempt to correct that.
—Walk, run, or bike an average of three miles per day
This goal is slightly tweaked from years past. Some days aren't conducive to walking three miles for whatever reason. Instead, I'm aiming for the average. Three miles a day for an entire year comes out to 1095 miles. So basically that's the goal. 1095 miles by December 31st.
All The Rest
—Declutter
I think this goal makes the list pretty much every year, and every year I pretty much do the opposite. But this year, the significant other and I have started to bandy around another 'D' word…Downsize. If we go through with it, I will definitely need to declutter. But even if we don't go through with it, I should still probably declutter. I'm not a hoarder or anything (unless you're talking about books or notebooks or pens or post-it notes or Funko Pop! figurines or…maybe I should be quiet now.) but I'm guessing there's still a lot with which I can and should part.
January goal: Take that bag of books that's been sitting in my office for two months to the Free Little Libraries in the area and donate them already.
—Read a damn book at least once a month
I have NOT done well with my reading goals lately. One book a week has been too much to ask, so this year, I am scaling back and going with one book a month. You may be saying "that's not a challenge" but you should know that I only managed to read eleven books last year. Total.
I hate how long this slump has lasted. It's just getting sad now.
January goal: Finish reading that Janet Evanovich book I started reading at the end of last year. There's only, like, fifty pages left to go, so I think even I can finish them by the end of the month.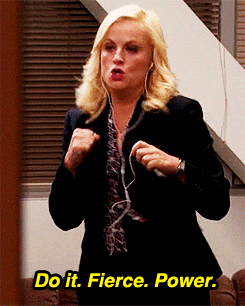 So, on that note, I'm outta here. Thanks for stopping by. I hope you had a great New Years, and that 2022 is kind to you all.
Did you set any goals in 2022?