Five years ago, I wrote one of those "where I want to be in five years" posts for my blog. Today, I thought I'd take a look at where I wanted to be versus where I ended up.
WHAT I WANTED TO HAVE DONE IN FIVE YEARS
—Publish Second Nature
—Publish Full Circle
—Publish Retail Rhapsody
—Figure out how to use Scrivener
WHAT I ACTUALLY DID IN FIVE YEARS
Well, if we only look at the above list, then I only accomplished the first item on it. Second Nature was published in 2018. I think. It was somewhere around then anyway. Within the last five years, at least, which is the point.
I only just recently finished Full Circle's first draft (like in the last couple of months), and Retail Rhapsody remains a work in progress. I don't know how or why Scrivener made the list at all, but yeah…it mostly remains a mystery to me and I'm okay with that (Kudos to you, if you're one of those writers who love it. I will never be one of you).
But I did do one thing that wasn't on this list—something that wasn't even on my radar at all back in December 2016. And that was publish Love & Other Lies, probably better known as the Terrible Romance Novel. I didn't decide to do anything with that project until January 2017 and didn't set it loose upon the world until 2020.
WHAT I HOPE TO ACCOMPLISH IN THE NEXT FIVE YEARS
—Publish Full Circle
—Publish Terrible Romance Sequel
—Finish the first draft of Adventures In Babysitting
—Finish the first draft of Threnody
WHAT'S MY PLAN TO GET IT ALL DONE
Yeah. Like I have a plan. Except for this, maybe…
And hey—there are certainly worst plans in the world. Maybe this one could work for me?

All right, that's going to do it for me today. And knowing me the way I do, this will likely end up being my last post of the year. Thanks for stopping by, not just today but all year long.
Stay safe and well…and whatever you may celebrate this time of year, I hope you have a very happy holiday.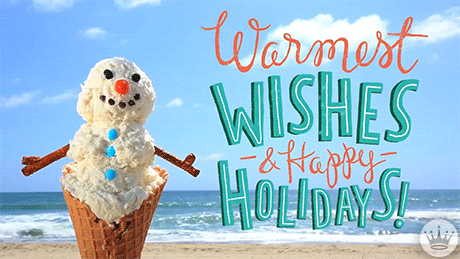 See you next year, y'all…