I may have mentioned this a few (million) times, but I am from Maine. In addition to the lobsters, blueberries, moose, and tourists, we have an expression: You can't get there from here. Said, of course, in a Maine accent.
(Yes, there is a Maine accent. Search for "Bert & I Which Way To Millinocket" on YouTube for a slightly exaggerated-for-comedic-effect example. There are other Bert & I stories, too, but the Millinocket one contains the 'you can't get there from here' line.)
Anyway, 'you can't get there from here' essentially means there's no easy, direct path between two places. Sure, you can get to Millinocket, but it'll involve some back roads, dirt roads, a whole lot of road construction, and probably some potholes big enough and deep enough for a great blue whale to swim in. Amongst other challenges.
And that, in a nutshell, is how I'm feeling about this damn WIP of mine these days.
I know where I am. I know where I want to go. But there does not seem to be any damn path to connect the two.
I keep trying things, throwing ideas against the wall—sometimes literally because I have an uncontrollable Post-It Note addiction—trying to figure out how to close the gap. I gain inches, only to lose feet.
One path was rejected because one of my characters said, "I thought you would make this more interesting. Are you even trying?"
Now, she wasn't talking to me. She was talking to one of the main characters, but it felt very much like she was talking to me. So much so that I scrapped the storyline and went back to Square One.
In theory, each rejected path gets me closer to figuring out the actual right path, but I would be lying if I didn't say that I am seriously questioning my ability to…well, to do anything, frankly, but mostly my ability to write an ending for this book.
But here's hoping that I'm wrong, and that my next post will be the sure-to-be thrilling tale of how I managed to get there from here.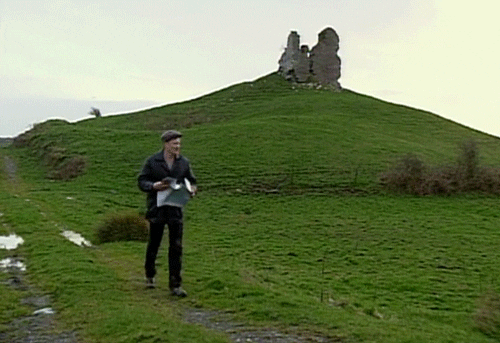 Camp Stats
Word Count Goal: 20,000
Where my WC should be: 13,545
Where my WC actually is: 28,705
Average words per day: 1,435
Rejected storylines: Too many to count