It's a new month, y'all, which means it's time for another action-packed installment of MY MONTHLY GOALS!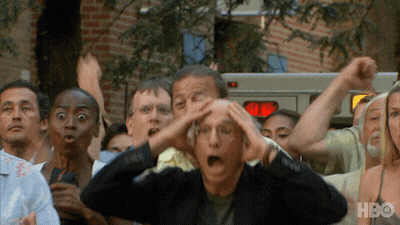 But before we get to the main event, let's take a look at how I did with last month's goals…
—Complete the first draft of Full Circle
Well…it's…let's just say I am done working on it. For now. Maybe forever. Probably not forever, but I don't know. What I do know is that I wrote the worst ending in the history of endings (Congratulations, Game of Thrones, you're off the hook!), which doesn't really matter given that the whole damn book is pretty much held together by scotch tape and chewing gum. I'm not convinced any of it is anything worthwhile, but the manuscript is now sitting in the metaphorical drawer until at least January (maybe longer. We'll see how it goes) and the storyboard went through the shredder, so…I'm done working on it.
But because I'm so unimpressed with…well, everything, these days, this is not something I'm choosing to celebrate.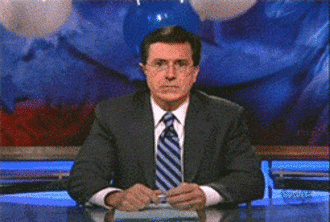 —Figure out September's marketing attempt and, you know, attempt it
I did this. I mean, these attempts all year have been the silliest, smallest things that could possibly be considered 'marketing' and 'attempts', so it's not like I'm really achieving a whole hell of a lot here, but I did do a little something.
—Walk at least three miles every day
This, I did. Well, on average, anyway. I was short a couple of days for various reasons, but my daily average was 3.5 miles per day.
Thanks, puppies!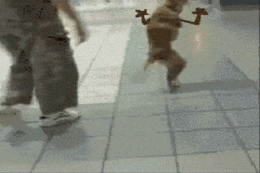 Now for October's goals…
—Make a plan for NaNoWriMo
It's that time of year again. NaNoWriMo is just around the corner, and I am once again acting as my region's ML (municipal liaison), so participating in the main event is part of the deal.
I don't, however, have a solid plan of what I want to work on. Or any plan, really. The original plan from way back in January was to work on a brand new project because, in theory, both Full Circle and Terrible Romance Sequel would be finished and sitting in the drawer come November.
Which…didn't happen.
So a new plan is in order. Because right now, this is my project:
—Walk at least three miles every day
Because, apparently, it's good if one doesn't just become part of one's couch or one's desk chair.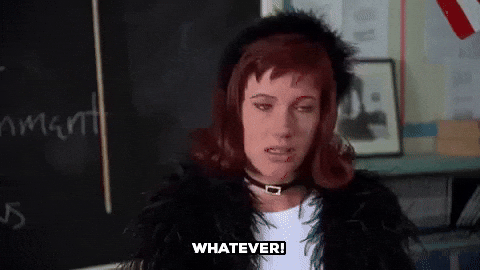 So that's what I have going on this month. What are your goals? Are you also gearing up for NaNoWriMo? (If you're looking for wrimo buddies, I can be found using the very clever user name of M.J. Fifield…)
Thanks for stopping by! Stay safe and well, all.