So…not to be dramatic or anything, but it feels as though my creativity, my writing muse, my…whatever you want to call it is dead.
Now, that may not be true. It could just be on an extended vacation or hibernating, or hastily trying to patch itself back together with chewing gum somewhere in the recesses of my mind. But, until I know for sure what the deal is, it feels as though it's dead.
Meaning I feel as though I don't have another book in me and that all of my currently unfinished WIPs (of which there are many. Just…so, so many. A depressingly large number, really.) will remain that way forever and ever because the well of creativity (or whatever passed for one in the past) is completely bone dry and possibly filled with concrete.
But, you know, I don't want to be dramatic.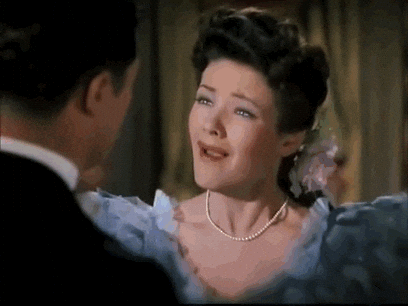 Needless to say (even though I'm going to say it anyway), I haven't been writing. At all. I am living the doldrums life. I am in limbo.
Which is not a problem for me at all because I am so very calm and patient and definitely not overdramatic. I mean, it's totally cool with me that I haven't been writing. It doesn't make me feel more anxious and uncomfortable in my own skin. It definitely doesn't make me feel more and more like I don't belong in the writing world, and I absolutely love the fact that my daily writing goals have all been replaced with a goal of just not completely self-destructing while I wait to see if I'll ever write another word ever again.
And it's a good thing that I'm so fine because it is what it is. There's nothing much for me to do but wait. Keep myself busy/distracted as best I can and wait.
We'll see what happens.
If anything.
So. Yeah. That's what's going on (or not going on, maybe I should say?) here.
What's happening in your corner of the world?