Today I'm pleased to welcome back to the blog author Patricia Josephine, who's here to talk to us about writing and her latest release, Influenced.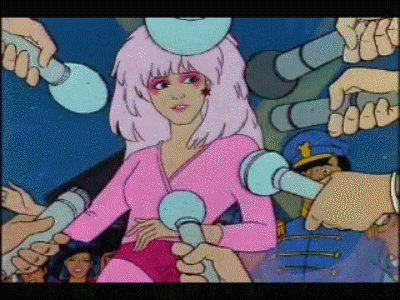 —Tell us about yourself and your background as a writer.
Well, writing wasn't on my bucket list. It wasn't even on the radar. I was all about art in high school, then later, cooking. Most of my day jobs consisted of cooking in restaurants. I always had story ideas. I'd use them to lull myself to sleep. Sometimes. There'd be nights, I'd lay awake most of the night, musing on various stories. It wasn't until I was bored one day that I decided to write the stories down. When I started my first young adult novel, it seemed like a story people would enjoy reading. I started looking into publishing. It exploded from there and now not writing is a very weird concept.
—What does a writing day look for you?
In 2019, I made myself a work schedule. The goal was to have a set time to clock in and out. One of the main reasons for this is I have two chronic illnesses and they can eat up my energy. It's important that I use what energy I have wisely. With this new schedule, I can get anywhere from 2-5 hours of writing in a day. I also don't write every day, but every other day. It gives me time to recharge and rest. I'm not doing nothing on those off days, though, I work on my art and crafts, so I'm still being productive. It's just in a different way.
—Do you hide any secrets in your book that only a few people will find?
There's a few inside jokes or name drops of people from my life. In Path of Angels there are two bullies named after ex-boyfriends. I thought it'd be hilarious to name them that because most people would do it to be petty.
—What have you learned if anything from being a writer?
I'm a stubborn person. Writing is hard. Publishing and selling books is harder. There's been times I've felt like I sucked at it and would never find people who enjoyed reading my stories, but then I get stubborn and want to keep going to spite the world.
—In your opinion, why write?
Why not? 😉 Seriously though, I've been creative all my life and I think any creative endeavors, be it writing or art or crafts, are good for people. It gives them something to work toward and accomplish. When I finish a story or a knitting project, I feel good about myself. It boosts your self-esteem.
—What genre do you write and why?
I'm bad and haven't really stuck to one genre, but all my stories contain some fantastic element: vampires, werewolves, fairies, aliens, angels. Once I came up with a story idea that didn't have any of that, but I had zero interest to write it. It was too close to real life, and I like to escape when it comes to reading. If you pick up one of my books, forget the world, and let me take you for a ride. *Warning, I may try to punch you in the feels.*
There is no Light without Dark.
Influencers are the voices that whisper in our ears. Tiny Angels and Devil sitting on our shoulders and guiding our choices. They are sworn to thwart the other. It is their duty.
Or so they thought…
Nothing is as it seems and questions are piling up. Do Kale and Ariel have the strength to face the truth? Will Antonia and Landon be forced to choose a side? Can Soleil break through to Kemuel? Three tales, three choices: Light. Dark. Or the shades of gray between.
Which one will win?
ABOUT THE AUTHOR
Patricia Josephine is a writer of Urban Fantasy and Sci-Fi Romance books. She actually never set out to become a writer, and in fact, she was more interested in art and band in high school and college. Her dreams were of becoming an artist like Picasso. On a whim, she wrote down a story bouncing in her head for fun. That was the start of her writing journey, and she hasn't regretted a moment. When she's not writing, she's watching Doctor Who or reading about serial killers. She's an avid knitter. One can never have too much yarn. She writes Young Adult Paranormal, Science Fiction, and Fantasy under the name Patricia Lynne.

Patricia lives with her husband in Michigan, hopes one day to have what will resemble a small petting zoo, and has a fondness for dying her hair the colors of the rainbow.
Website | Patreon | Ko-Fi | Facebook