Note: this post is part of an on-going (and possibly never-ending…) series. To read the earlier installments, click on the following links: Part One, Part Two, Part Three.
If you are a regular reader of this blog, you may remember that last month, I participated in Camp NaNoWriMo and set myself a goal of editing 50,000 words. I had never set an editing goal before, so I wasn't sure how it would all work out.
If you follow me on various forms of social media, you may have already seen this:
and this:
So, I mean, yes, there was some success to be had. However, I feel like the 70,030 words edited there looks and sounds waaaaaaaay more impressive than it actually is. Some of that feeling can probably be attributed to the fact that I am a gigantic hot mess—so much so that I'm pretty sure I can be seen from space. Like, there are astronauts at the ISS right now, looking down and going, "OMG! What the hell is that—Oh. It's just MJ. Never mind."—who would feel that way regardless of the actual results.
But here's the thing…it doesn't feel like I'm making much meaningful progress. I'm going through the pages, correcting errors, and culling dialogue (just…so much dialogue) and adjusting the narrative to tighten and strengthen it or whatever, but I think the book still has the same fundamental issues it had when I began.
I just have no idea what those issues are.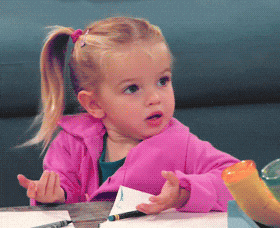 I cannot shake the feeling that I am writing (now editing) this book wrong. That I'm rearranging the deck chairs on the Titanic or something. And I can't even explain it to anyone without saying something like, "I think there's something wrong with this book, but I don't know what, and I'm worried I'm not smart enough to fix it."
Because how can I be smart enough to fix a problem I can't even diagnose?
So, I'm starting off May not quite sure what to do or where to go from here. I'm trying not to force things, to give my brain the space it apparently needs to get its shit together or whatever, and to trust that I will eventually figure things out because even though I don't remember it, I most likely felt the same damn way while editing the three books that came before this one.
But I've never done well with inactivity.
And…during my family and friends visits last month, I was reminded (more than once) that there are three people waiting to read this book, who have already been waiting years to read this book, and who will have to keep waiting probably more years to read the book because I am taking so damn long to finish it. Which makes me feel bad because I am extremely blessed to have any people interested in reading anything I write, and who continue to be interested in reading anything I write even though it takes me so damn long to actually write anything, and it sucks that I can't do a better job for them.
Which adds to the pressure and compounds with the inactivity and my already terrible levels of anxiety or something science-y sounding, which all means that this gigantic hot mess is just getting bigger and messier.
Which is why, despite the fact that I left Camp with a winner's badge (and a really cute mug. I ordered a mug that, if my significant other asks, I desperately needed…) and an impressive-looking word count, I'm not feeling particularly impressed.
But at least I have a mug.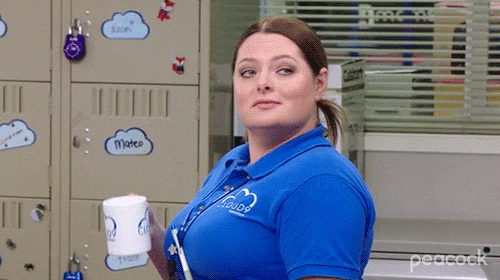 Stay safe and well, all.