It's the first Wednesday of the month, which means it's time for another action-packed installment of the Insecure Writer's Support Group!
(If you're new to the IWSG and/or are looking for more information, including a complete list of participants, please click on the above link.)
This month's awesome co-hosts are Susan Baury Rouchard, Nancy Gideon, Jennifer Lane, Jennifer Hawes, Chemist Ken, and Chrys Fey!
This month's (optional) question asks, "Have you ever written a piece that became a form, or even a genre, you hadn't planned on writing in? Or do you choose a form/genre in advance?"
But I'm taking a pass on the question today because I'm pleased to be participating in a bloghop celebrating the release of a brand-new book from which any struggling writer could benefit. It's really perfect for the IWSG, and I'm not just saying that because I'm a super fan of its author, Chrys Fey.
But before we get into the details of the book itself (or if you'd rather not wait, just scroll down a little…), we were asked to share our own stories and struggles with writer's block and/or depression and/or burnout and what we did or are currently doing to heal.
So I've been trying to figure out how to approach this post since I signed up to participate. Me talking about my feelings in any sort of detail always leads me to feel worse about myself than I already do. And when you feel awful about yourself every minute of every day anyway, you're never that eager to add to that.
But, as I mentioned earlier, I admire the hell out of Chrys (seriously, y'all, she's a rock star), so I wanted to try. (Yes, there is such a thing as try, Yoda. Suck it.)
It's no secret that I have been in a funk for…a good long time now. I don't even know when it started. It's been so long that it feels like it's always been this way. And maybe it has. Again, I don't know. I do know things got worse last year (I'm not going into the reasons why), which was a surprise because I honestly didn't think I could feel worse about myself than I already did.
So…good for me, I guess? My ability for self-loathing is limitless! Woo Hoo! High five!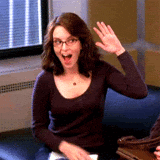 But however it happened, I have yet to find a way to right the ship or turn it around or…stop the ship from sinking, or whatever boat-themed metaphor you prefer.
And neither can I say that I'm doing any dealing or healing because 'dealing' and 'healing' implies action, and I'm certainly not doing anything active. What I'm doing is more…living with it. Like the lizard that's currently living in my pantry. And the one in my bookshelves. Not to mention the mailbox.
Have I mentioned lately how much I LOVE living in the tenth circle of hell Florida?
For me, living with it boils down to one simple philosophy that I have mentioned on this blog many times before…
DO YOUR THING AND DON'T CARE IF THEY LIKE IT.
This is a quote attributed to my good friend, Tina Fey (note: the phrase 'good friend' may be a slight exaggeration, as we've never actually met), and I repeat to myself a lot. Like, a lot a lot. Some days, it's far easier to do than others, but it's a good mantra for me to have. And some days, it's the only way I get anything written.
In this industry, I often hear that I'm doing it wrong, or that I need to do X, Y, or Z instead, and that I don't really belong here. Which are all things that are probably true, and some days, it's easier to shrug off that shit than others.
But here's the thing: I have to do this writing thing on my terms. I have to do the publishing thing on my terms. Even if it means I don't do it at all. And if my terms don't conform with someone else's vision of things, then…too bad.
I'm here, I'm obstinate as hell, and they're just going to have to deal with it.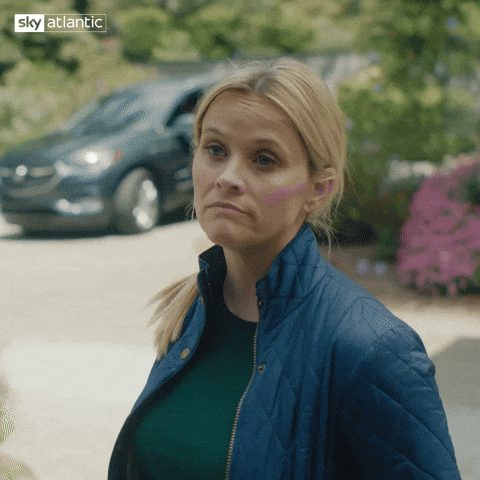 But if you are currently living with writer's block, depression, or burnout, or some kind of combination of the above, it's well worth checking out Chrys's book. (How's that for a segue, huh?) I was privileged enough to read an early copy of it, and I think someone would have to work really hard to not find something within those pages to help them out.
Which leads us to…
THE PART WITH THE BOOK DETAILS
Catch the sparks you need to conquer writer's block, depression, and burnout!
When Chrys Fey shared her story about depression and burnout, it struck a chord with other writers. That put into perspective for her how desperate writers are to hear they aren't alone. Many creative types experience these challenges, battling to recover. Let Keep Writing with Fey: Sparks to Defeat Writer's Block, Depression, and Burnout guide you through:
· Writer's block
· Depression
· Writer's burnout
· What a writer doesn't need to succeed
· Finding creativity boosts
With these sparks, you can begin your journey of rediscovering your creativity and get back to what you love—writing.
BOOK LINKS:
ABOUT THE AUTHOR
Chrys Fey is the author of Write with Fey: 10 Sparks to Guide You from Idea to Publication. She is also the author of the Disaster Crimes series. Visit her blog, Write with Fey, for more tips on how to reverse writer's burnout.