Writing
now browsing by category
When last we met, I was embarking upon another action-packed installment of Camp NaNoWriMo with an official goal of editing 50,000 words but an actual goal of just getting through the 33 pages of editing notes covering 27 chapters in my current WIP, Full Circle.
Because I didn't care how many words it took, I just wanted to get these edits finished.
Well, as it turns out, it was a good thing I didn't care how many words it took because I didn't get anywhere near 50,000.
But here's what I did do…
I came agonizingly close to finishing the vastly more important part of this goal. I started off with 33 pages of editing notes covering 27 chapters.
And I ended with just one note on part of one scene in one chapter.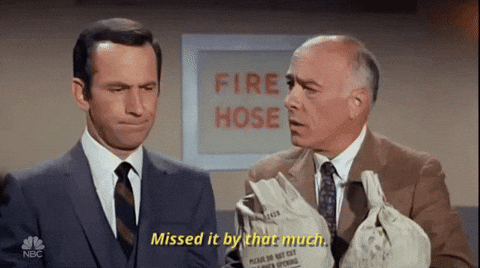 This scene has been dubbed the Special Hell scene for…reasons I'm not going to get in to in this post (but any Browncoats out there may get the reference). It is, technically, a completed scene, but I can't shake the feeling that it shouldn't be a completed scene. Meaning that I think there needs to be something more added to it. I just haven't been able to decide what exactly that something should be and how much of that something needs to be added.
There are other scenes in the book I'm not sure about, but those I feel are…good enough for now, for lack of a better term. Meaning that I feel all right sending them off to the beta readers as is and waiting to see what (if anything) they have to say about them. That's most of the book right now. I feel like it's ready for the beta round, which—if you know me—you know is a Big Damn Deal.
I don't, however, feel the same way about the Special Hell scene. Which is why I'm still holding on to the manuscript. My current plan involves experimenting with some different possibilities to see if any of those change anything for me with the hopes of sending the manuscript out by the end of the week or possibly next week.
But we'll see if I can up with any new reasons why I can't let go of the book.
History would suggest I can. And will.
That's gonna do it for me today.
What are you working on this month?
Stay safe and well, all.
Well, it's July 6th, which means I am technically back at Camp NaNoWriMo for the second summer session. (I'm the ML for my region, so I sign up for every event.)
This is my favorite kind of camping, because it doesn't actually involve me leaving the house and/or sleeping on the ground in the woods, surrounded by all the creepy crawly whatevers that this godforsaken swamp state has to offer. (Plus, I can still eat s'mores if I want to…)
The first camp session was in April. My goal then was to edit 50,000 words in Full Circle. I ended up with a grand total of 70,000 edited words. Of course, as Full Circle's word count is well over 70,000, I still had (have) a long way to go. And though it may not feel like it, I have continued to work on the edits since April. But, alas, as they're not finished yet, my goal for July's Camp session is exactly the same. Edit yet another 50,000 words.
This time, however, the process is a little different, because the editing is now based on the Labor-Intensive Editing Shit List. When I started working on this list, back in June, it was 44 pages long. As of July 1st, it was down to 34 pages covering 31 chapters. As of the writing of this post, it was down to 33 pages covering 27 chapters.
So while my goal on the NaNoWriMo website is listed as 'Edit 50,000 words' because that's how the website works, my true goal is to just get through those 33 pages and 27 chapters, regardless of how many words it takes.
Because here's the thing: I don't know how many words that will take. Words will be added, words will be deleted. I still need to somehow fix the villain arc and the woefully underdeveloped subplot. That one pain-in-the-ass character is still being a pain in my ass (Seriously, dude. I let you live. What more do you want from me?). And yet, there's somehow still more.
I may need more than 50,000. I may need less. (Though, less does seem less likely for some reason…) I may spend the entire month just making this face: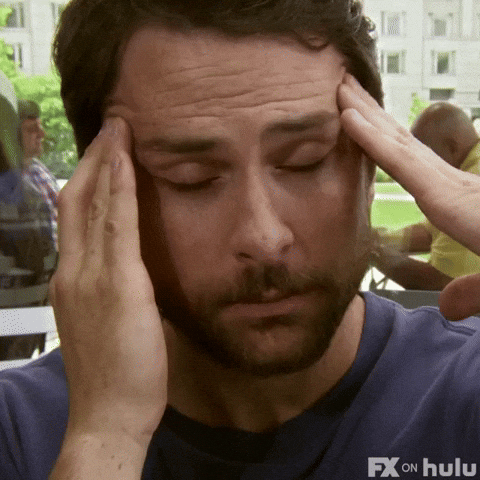 You know, like I've been doing since this month began. (And this year. And decade. And lifetime…)
Though progress is (slowly) being made, I keep bouncing back and forth between 'I've totally got this' and 'I'm far too stupid to write this book'. Yesterday, I was firmly the latter. Today is feeling slightly less hopeless.
So far, anyway.
So that's my goal: get through 33 pages of notes covering 27 chapters by the end of the month. If I make it, great. If I don't…well, then, August will be a perfectly fine month to finish these edits. Or September or October or however much longer this project will take.
But for the purposes of logging progress (or the lack thereof…) on the NaNoWriMo website, I recorded Full Circle's word count before I started on Day 1 and then, at the end of each day, I noted (or will note, as the month continues) the change (if there was/is one). Here's how it's gone so far:
Starting Word Count: 227,006
Day One: 227,504 (+498)
Day Two: 227,486 (-18)
Day Three: 228,124 (+638)
Day Four: 228,532 (+408)
Day Five: 228,605 (+73)
Clearly, this will not be my most productive NaNoWriMo experience ever.
So far, anyway. There's still plenty of time to change that.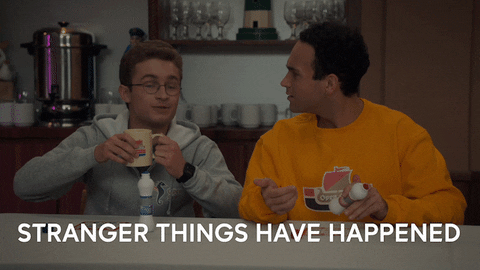 What are you working on this summer?
Be safe and well, all.
As the title would suggest, I am working on edits. This is an ongoing (possibly never-ending…) series, so if you missed them and are interested, check out the first two installments here and here.
So, I started writing The Coileáin Chronicles a long time ago. And because I am, at the very least, a semi-plotter, I had plans in place for certain characters. Meaning that, years ago (like, as in a lot of years. As in my 18-year-old niece hadn't been born yet), back when I was still working on the first book, I had planned for a certain character's death to occur in Book Three. It was going to be a beautiful death scene chock full of meaning and emotion and whatever else goes into a good death scene. Wailing and keening and all that good stuff. Whatever. The point is, it was going to be fantastic, and I couldn't wait to write it.
But because I'm me and because I'm the slowest writer on the face of the earth, I didn't get to write that scene until 2021. No matter, though, because here it was at last—my opportunity to write this scene, this scene I had waited decades to write, the beautiful, emotional, meaningful death scene for a character who had been a pain in my ass more often than not over the years. Oh, I was finally going to kill him (spoiler alert: it was a him) and be rid of him at last.
And then the scene didn't work.
So I tried another way. And another. And another one after that. And none of them worked. At long last, my brain offered up this possibility: maybe this character wasn't supposed to die after all.
Which, of course, made me super happy because I love it when stuff like that happens. I mean, sure, I spent all this time carefully working out the details of a multi-book series in an attempt to squeeze every available drop of storytelling juice out of the concept, just for the character in question to burn it all down to the ground like he's the freaking disaster girl meme. He goes skipping off into the sunset while I'm standing there, looking at the ashy remains of my plans.
Who wouldn't love that?
I mean, come on. All this character had to do was die. Just take a damn sword in the gut and die. Just fall down on the ground and die, but nooooooo. He couldn't do that.
But again. Super happy. Just…so super damn happy.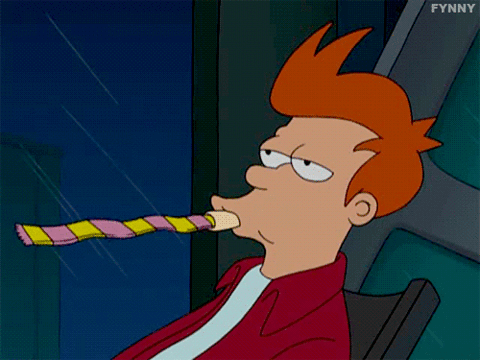 So, I was all, "Fine. Go ahead and live, you jerk. But you had better come up with something for you to do now that you're walking about all not dead, because I'll be damned if I'm going to do it for you."
Which was apparently a mistake.
Because it started an epidemic of characters declaring themselves free of my carefully created plans.
Which, again, just delighted me to no freaking end. Because when one is attempting to write a big battle scene in which a lot of characters are supposed to die, it's always helpful when none of those characters die.
Just…so, so helpful.
Anyway, that was the first draft, and I eventually found my way to the end of that first draft, shoved the manuscript in the metaphorical drawer, and walked away. Three months later, I took it out, printed out a copy, and started reading.
Now, the biggest reason I do that—take at least three months in between drafts—is to give myself the freshest eyes possible when I start working on that second draft. If I just roll directly from one draft into the next, the things that need fixing the most run a big risk of not being found and not being fixed…which is, you know, kind of the point of creating that second draft. I have stopped seeing what's actually on the page because my oh-so-helpful brain knows what's supposed to be on the page and offers me a recap like, "Oh? This old scene? Nothing to see here but a bunch of sad and sarcastic characters being sad and sarcastic. Everything's fine!" when everything is, in fact, not fine. The time away from the manuscript allows me to forget things—not everything, of course—but it makes a huge difference in me being able to spot those problem areas. After three months, they stick out like very sore thumbs.
But anyway, I started my read-through and started making my notes and went through what I'm certain is a very reasonable number of pens and highlighters (still time to enter my world-famous guessing game giveaway…) on my way to the aforementioned battle scene. Along the way, I was reminded of changes I had made to the original concept of the story. Some worked out well, some fell a little short, some really didn't stick the landing, and some didn't even get close to achieving that much.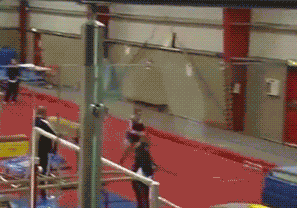 Typical first draft fare, really. But needless to say, I was getting pretty damn curious to find out into which category the big battle scene would fall, especially with my army of the undead running around being all undead—which, again, was a development with which I was totally cool.
And given how cool I totally was with it, imagine my surprise when I read the scene (well, scenes, really) and I…didn't hate it?
Which, of course, didn't bother me in the least.
And that character I had waited years to kill, that character I had berated loudly completely supported when he decided to foment insurrection create his own adventure was, perhaps, the biggest surprise at all.
I read his scene (you know, the one in which he was supposed to die) and when I got to the end, I went, "Huh."
Which is, in case you didn't know, MJ Speak for, "I didn't hate that."
It's not, by any means, a perfect scene. There are some issues that will require some finessing to really make it work. But the concept is…interesting? This character who's been a chronic pain in my ass for years is suddenly…interesting?
He didn't come up with a complete plan for what the hell he's supposed to do now that he survived the battle, but he sure as hell planted some intriguing seeds that I now have to do…whatever the hell it is one does with seeds. Germinate them or whatever. (Note: I don't garden.)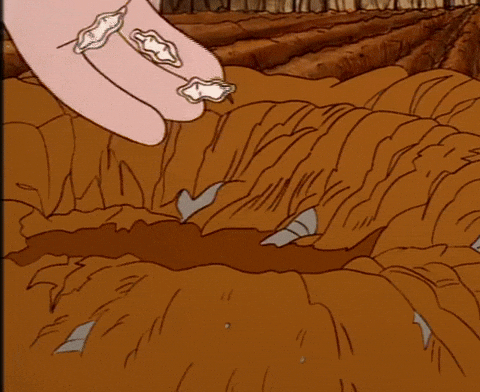 I had a similar reaction to a couple of the other characters who joined the army of the undead. I'm not sure what they'll be doing in the next book, but I'm damn curious to find out.
Which just goes to show how it can pay to be flexible. Even hard-core plotters with their hard-core plans can (if they're open to it…) end up somewhere unexpected…and in my experience, the story is better for it.
Even if, in the moment, it leaves me all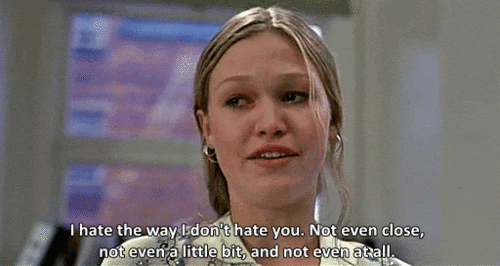 So, so happy.
That's gonna do it for me today, folks. As always, thanks for stopping by. It's always appreciated.
Stay safe and well, all.