It's the first Wednesday of the month, which means it's time for another action-packed installment of the Insecure Writer's Support Group.
(For more information and/or a complete list of participants, please click on the above link…)
This month's co-hosts are Sarah (the Faux Fountain Pen), Jacqui Murray, Chemist Ken, Victoria Marie Lees, Natalie Aguirre, and JQ Rose.
This month's (optional) question asks, "Everyone has a favorite genre or genres to write. But what about your reading preferences? Do you read widely or only within the genre(s) in which you write? What motivates your reading choice?"
I have been in a reading slump for a good long while now. Don't know why. But back when I did actually read books, I didn't care about the genre. I read whatever piqued my interest. Fiction, nonfiction, whatever. All I cared about was a good story. If it had interesting characters doing interesting things, then I was good.
I'd choose a book because it had an eye-catching cover or an intriguing premise. I'd read a book that a trusted source recommended to me. And I would try to read the trends because I wanted to know what people were talking about. (I spend a lot of time being clueless, so when I can get a frame of reference, I like to do that.)
I know a writer who doesn't read genre fiction. They won't even consider reading genre fiction. Anything romance, fantasy, mystery, anything like that is an automatic nonstarter. For them, it's literary fiction or nothing. And it makes me sad. I mean, I firmly believe people should read whatever the hell they want to read, but I occasionally get sad when I think about all the cool stories they miss out on because they've dismissed it out of hand like that. Nothing worthwhile there. It's just genre fiction.
Which is, of course, not the case.
I also get sad when I think about all the cool stories I'm missing out on because of this stupid slump of mine. I hope whatever my problem is I get over it sooner rather than later.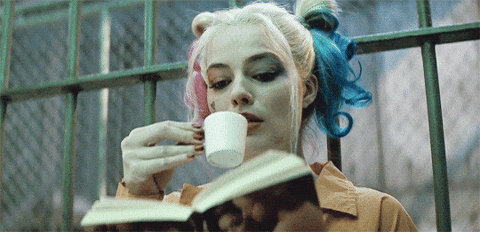 On that note, I'm outta here. Thanks for stopping by today. I'll try to do better the next time.
Stay safe and well.