It's the first Wednesday of the month (at least I think it is, but honestly, I haven't really known what day/week/month it is for a while now, so I could be wrong) which means it's time for another action-packed (possibly rant-packed. Like, I'd like to rant, but I'll probably lose that impulse by the time I get to the actual post part of this post) edition of the Insecure Writer's Support Group.
As always, I am assuming if you're reading this, it's because you're already familiar with this group, but if you happen to be new and looking for more information and/or a complete list of participants, click on the above link.
This month's amazing co-hosts are Feather Stone, Beverly Stowe McClure, Mary Aalgaard, Kim Lajevardi, and Chemist Ken.
This month's (optional) question asks, "Do you have any rituals that you use when you need help getting into the zone? Care to share?"
This might sound weird coming from an OCD-ridden control freak, but I don't think I do have any real rituals.
Music probably comes the closest, though. Every WIP I create ends up with its own playlist comprised of songs that remind me of a specific character and/or scene. Sometimes, I even include songs that I call 'opening credits' or 'end credits' selections. Because I'm weird like that.
The moment I start developing a playlist for a WIP is the moment when I know I'm getting serious about that particular project. The playlists evolve as the story does. Songs are cut, others are added, and I keep doing this until the WIP is finished. (If it's finished, I should say. I do have a long history of, you know, not finishing WIPs.) If one were so inclined, one could chart all those changes to the playlist and see exactly how many times I was wrong about the direction in which I thought a story would go.
I've been doing this for a good long while now. Since college—when I actually decided that maybe spending all my time writing stories meant I should maybe try being a writer. The first two projects to get a playlist were Effigy and a as-of-yet-unfinished WIP currently known as How Many Angels (possibly funny side note: it took me many tries to write 'angels' instead of 'angles'. It's possible I need a nap. Said the insomniac.).
I believe the first song to make it onto the How Many Angels list was I Think It's Gonna Rain Today by Bette Midler. It just really fit how I saw the opening scene. It still does, which is why even though I added it to the list many, many moons (all right, fine. Decades, okay? It was decades.) ago, it's still there.
The same cannot be said for Effigy's original playlist. I'm going to claim that I don't remember what songs were on that original list, but the truth is they are super embarrassing and I don't want to admit to them. If you'd like to see Effigy's current playlist (or any playlist for any of my other projects), check out the 'Books' link above. It's far less embarrassing. I think. Maybe.
Anyway, potential embarrassment aside, I use music when I need to get into the right headspace. When I go on long walks or drives, I will listen to the playlist for the WIP with which I'm struggling. There's a character in Second Nature with whom I was having a hard time until I listened to the Alice In Chains song Down In A Hole. For whatever reason, that song clicked with me and that character so I listened to it approximately five hundred times in a row (probably an underestimate) and was able to get myself over that particular hurdle.
I also have a non-WIP specific playlist actually called "Mood Music" that is made up of instrumental music—some classical, some from movie and television soundtracks. Sometimes (most times) I like some form of noise when I work, and instrumental music can help me focus without distracting me with pesky things like lyrics.
I don't know if any of that really counts as having a ritual. But either way that's as close as I can get to one.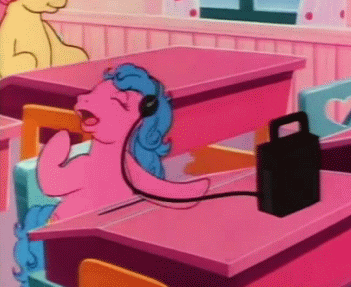 Look at that. You got a ramble instead of a rant.
Any rituals you care to share? Does music play a part in your creative process? Any song/artist suggestions for me? I'm always on the lookout for new tunes.
Hope everyone's safe and well. Take care, y'all.