IWSG
now browsing by category
It's the first Wednesday of the month (at least I think it is, but honestly, I haven't really known what day/week/month it is for a while now, so I could be wrong) which means it's time for another action-packed (possibly rant-packed. Like, I'd like to rant, but I'll probably lose that impulse by the time I get to the actual post part of this post) edition of the Insecure Writer's Support Group.
As always, I am assuming if you're reading this, it's because you're already familiar with this group, but if you happen to be new and looking for more information and/or a complete list of participants, click on the above link.
This month's amazing co-hosts are Feather Stone, Beverly Stowe McClure, Mary Aalgaard, Kim Lajevardi, and Chemist Ken.
This month's (optional) question asks, "Do you have any rituals that you use when you need help getting into the zone? Care to share?"
This might sound weird coming from an OCD-ridden control freak, but I don't think I do have any real rituals.
Music probably comes the closest, though. Every WIP I create ends up with its own playlist comprised of songs that remind me of a specific character and/or scene. Sometimes, I even include songs that I call 'opening credits' or 'end credits' selections. Because I'm weird like that.
The moment I start developing a playlist for a WIP is the moment when I know I'm getting serious about that particular project. The playlists evolve as the story does. Songs are cut, others are added, and I keep doing this until the WIP is finished. (If it's finished, I should say. I do have a long history of, you know, not finishing WIPs.) If one were so inclined, one could chart all those changes to the playlist and see exactly how many times I was wrong about the direction in which I thought a story would go.
I've been doing this for a good long while now. Since college—when I actually decided that maybe spending all my time writing stories meant I should maybe try being a writer. The first two projects to get a playlist were Effigy and a as-of-yet-unfinished WIP currently known as How Many Angels (possibly funny side note: it took me many tries to write 'angels' instead of 'angles'. It's possible I need a nap. Said the insomniac.).
I believe the first song to make it onto the How Many Angels list was I Think It's Gonna Rain Today by Bette Midler. It just really fit how I saw the opening scene. It still does, which is why even though I added it to the list many, many moons (all right, fine. Decades, okay? It was decades.) ago, it's still there.
The same cannot be said for Effigy's original playlist. I'm going to claim that I don't remember what songs were on that original list, but the truth is they are super embarrassing and I don't want to admit to them. If you'd like to see Effigy's current playlist (or any playlist for any of my other projects), check out the 'Books' link above. It's far less embarrassing. I think. Maybe.
Anyway, potential embarrassment aside, I use music when I need to get into the right headspace. When I go on long walks or drives, I will listen to the playlist for the WIP with which I'm struggling. There's a character in Second Nature with whom I was having a hard time until I listened to the Alice In Chains song Down In A Hole. For whatever reason, that song clicked with me and that character so I listened to it approximately five hundred times in a row (probably an underestimate) and was able to get myself over that particular hurdle.
I also have a non-WIP specific playlist actually called "Mood Music" that is made up of instrumental music—some classical, some from movie and television soundtracks. Sometimes (most times) I like some form of noise when I work, and instrumental music can help me focus without distracting me with pesky things like lyrics.
I don't know if any of that really counts as having a ritual. But either way that's as close as I can get to one.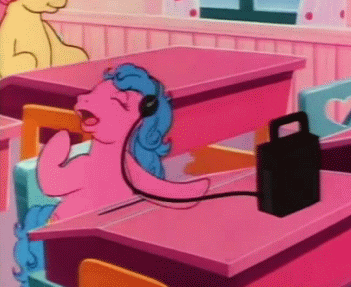 Look at that. You got a ramble instead of a rant.
Any rituals you care to share? Does music play a part in your creative process? Any song/artist suggestions for me? I'm always on the lookout for new tunes.
Hope everyone's safe and well. Take care, y'all.
It's the first Wednesday of the month, which means it's time for another action-packed installment of the Insecure Writer's Support Group!
(I'm assuming that anyone reading is post is already well-versed in the IWSG, but if you're on the prowl for additional information and/or a complete list of participants, please click on the above link.)
This month's awesome co-hosts are: Diane Burton, JH Moncrieff, Anna @ Emaginette, Karen @ Reprobate Typewriter, Erika Beebe, and Lisa Buie-Collard.
This month's (optional) question asks, "In this time, when our world is in crisis with the covid-19 pandemic, how are things in your world?"
So, yeah. It turns out that my lifestyle is best described as 'social distancing self-quarantine' because nothing's really changed all that much. (I am very fortunate to be able to say that, I know, and I am grateful for it.) I'm still an anxiety-ridden introvert who has decided to take on too many projects in an attempt to keep from worrying about things over which she has absolutely no control.
For example, I'm working on putting together a video conferencing thingamajig (probably not the proper terminology) for one of the writers groups that I run. (Yes. I run four writers groups in my area. I don't know how it happened, either.) I'm planning to do some trial runs before the actual meeting date so I can attempt to become slightly more comfortable with the technology. I remain optimistic, however, that no matter how much practice I do, I will completely forget how to do everything on the actual day. (I apologize in advance, group!)
I signed up for April's Camp NaNoWriMo session because I figured if I was going to be staying home and avoiding people even more than I already do, I might as well attempt to use that time to finish up the first draft of Full Circle. The goal is set for 30,000 because I'm honestly not sure if there's 50,000-words worth of story left to tell. I could be wrong, though. It's hard to be sure. I think I've traumatized my characters to the breaking point. Seriously, one of them has just been sitting at a table, staring into the abyss, for, like, a month now, and I can't get him to do anything else. I would tell him that things were going to get better, but he's gone through two and a half books with me so far. He knows exactly how much of a lie that would be.
I'm working on a manuscript critique for a writer acquaintance (a post-apocalyptic novel, actually, which feels a little too timely these days…). He also asked me to review a short story he had written for a contest.
And last, but not least, I'm also working on a read-through of the Terrible Romance Novel in the hopes of getting it to a proofreader-type person in the possibly-not-so-distant future. I had pretty much decided to stick that story in a drawer, but my niece texted me over the weekend to ask how much longer it would be before that book was published because she really wants a copy, and in doing so managed to shame me into pulling the manuscript back out of the drawer because I love my nieces and nephews and would do anything for them. Even write a terrible romance novel.
So yeah. I now have entirely too much to do, but at least that's a pressure/anxiety I kind of sort of know how to deal with a little bit. Maybe. In theory.
On a slightly more serious note, I hope everyone's doing all right out there. Please, please, please take care of yourselves. Love to all.
It's the first Wednesday of the month, which means it's time for another action-packed installment of the Insecure Writer's Support Group.
If you're looking for more information and/or a complete list of participants, please click on the above link.
This month's co-hosts are Lee Lowery, Ronel Janse van Vuuren, Jennifer Hawes, Cathrina Constantine, Tyrean Martinson.
This month's (optional) question asks, "Has a single photo or work of art ever inspired a story? What was it, and did you finish it?"
If you're talking about something like Tracy Chevalier's novel Girl With A Pearl Earring, then the answer is no.
But that is not to say that I have never been inspired by photos and/or artwork that embodies whatever mood I'm trying to get across for a certain character or scene. Because I certainly have.
I like creating aesthetic boards for my projects. There's usually one on my storyboard, plus a few on Pinterest, and I add to them any time I come across an image that strikes my fancy. Below is an older photo of the aesthetic board for my fantasy series. (It's since been altered to make room for other things.)
But there is a piece of artwork that did help inspire certain storylines early on in Effigy's creation. It's called Meeting on the Turret Stairs by Frederic William Burton. Painted in 1864, it's said to represent a medieval Danish ballad about a pair of ill-fated lovers.
I didn't know the backstory when I first came across the image printed on a card in a stationary store in Montréal. I was just walking by when it caught my eye. Approximately five second later, the creative juices were flowing.
The rest, as they say, is history.
I guess one never knows when or where inspiration will find us or where it will lead. Always good to be open to it, though.
Have you been inspired by artwork? Do you have a propensity for creating aesthetic boards? Addicted to Pinterest? Tell me below…
(One last thing…I ranted about calmly discussed updates in my last post, and they're continuing to irritate me. Even though I centered all of the images used in today's post, the whatever has decided it doesn't care. Sigh.)