January, 2019
now browsing by month
Here it is: the post for which you've been waiting. The mother of all goal posts, AKA my 2019 To-Do list.
Usually, this is a two-part post. The first part is where I review the previous year's goals and tell you how well they went, but as I only managed to accomplish one thing on that list last year I didn't really feel the need to devote an entire post to it.
But here's the thing. The one 2018 goal I accomplished was to publish Second Nature, which was my number one writing goal for last year. And as that goal goes, so goes my year. So the fact that I didn't manage to do anything else I had wanted to do doesn't bother me as much as it normally would because I did this:
Which means my 2019 goal list will look awfully similar to last year's list…with one notable exception. I can't wait to find out what the new Number One Goal will be.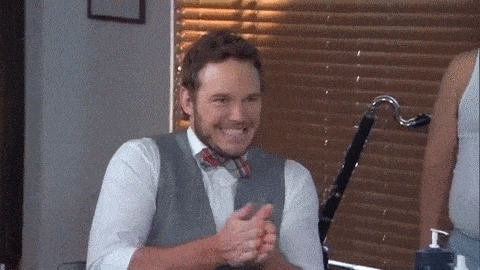 The Writing Goals

1. Publish the Terrible, Horrible, No-Good, Bad Romance Novel

I'm currently about three months behind where I wanted to be with this WIP at this time, so I may be setting myself up for a big, fat failure here but I'm going to attempt to do this all the same. Go big or go home, right?
Right.
In the plus column, I may have actually hit upon a possible workable ending. I know I've said that before, but I think I may mean it this time. Fingers crossed!
2. Publish Retail Rhapsody
This is the collection of sarcastic haiku I wrote about my day job. It fell by the wayside last year (too many other things going on) and that may well happen again this year, but I'm still going to try.
3. Complete the first draft of Full Circle

Full Circle is the third book in my fantasy series. It's kind of in a state of limbo right now. I feel like the original plan I had for it no longer works, but I don't yet have a new plan in place. Which means, right now, this is a big, fat mess. Anyway, I'd like to finish the first draft this year, but I think I would really be okay if I only managed to figure out what that first draft should be.
The Reading Goals

I would like to read 52 books this year. I was a good ten or eleven books short of this goal last year,  but I'm sticking with the same number this year. One book a week doesn't seem like it should be too difficult.
*gives self suspicious side-eye*
The Fitness Goals
1. Log 1500 miles

This can be in walking, running, biking, kayaking, whatever. It will most likely just be walking, however, because despite my best intentions I never do any of the others.
2. Get back into the yoga habit

I firmly believe that yoga can help with my chronic back issues. I just need to stop being so damn lazy about it.
3. Attempt to establish a somewhat normal-ish sleep schedule

My sleep schedule/patterns/whatever was/were obliterated in 2018 because…reasons, and I believe it really screwed with my productivity. I know. Imagine that, right? So in 2019, I would like to attempt to correct this issue. Or figure out a way to just manage my time better. Whichever's easier.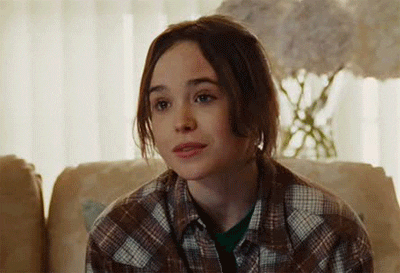 And on that note, I'm outta here.
Happy Monday, everyone. Have a great week.
Thanks for stopping by!
Hello, everyone!
Happy New Year!
It's the first Wednesday of the month (and the year), which means it's time for another action-packed installment of the Insecure Writers Support Group.
I am assuming everyone coming to this blog already knows what that means, but if you would like more information or a complete list of participants, please click on the above link.
This month's awesome co-hosts are Patricia Lynne, Lisa Buie-Collard, Kim Lajevardi, and Fundy Blue!
This month's (optional) question asks, "What are your favorite and least favorite questions people ask you about your writing?"
I feel a ramble coming on…
Here's the thing. My social anxiety is at such a level that I pretty much live in fear of anyone asking me anything because I always end up feeling like Cletus the Slack-jawed Yokel when I attempt to answer. Only not nearly as eloquent. Then the person who asked the question is probably standing there, looking at me, and wondering if someone who can't speak in complete sentences could possibly have written a book that could possibly be worth reading.
(But I try. I know that jerk Yoda is all, "there is no try," but there is, Yoda, and I'm doing it. Trying, I mean. So there.)
In this regard, every question is my least favorite question. Because if someone takes the time to ask me some writing-related something, then I really do want to be able to answer them, but it's just so damn terrifying and I am so damn awkward.
But there is one question
My Least Favorite Question

"Have you considered breaking up your novel into three shorter novels?"
So, there's a little backstory that goes along with this question. There's an author I know who asks me this every single time we see each other. And every single time he asks me this, I answer as follows:
"Yes, I have considered that. Effigy clocks in at something like 580 pages. Second Nature is considerably longer. So a while back, before they were published, I did consider breaking up each book into three shorter books but found I didn't like it, so I decided to keep it the way it is."
Other authors/readers have asked me this, nodded at my explanation, and we go about our day. But this one author…I don't know. Maybe he forgets that we've talked about this many, many times before. Maybe he doesn't care. Whatever the reason, it wears on me.
(Bottom line: If someone doesn't want to read my books because they're too long, I fully respect that decision. I occasionally decide not to buy a book because I think it's too short. Goes both ways.)
My Favorite Question

"Why do you have to be so mean to your characters?"
This question has come in various forms and is occasionally just accusations of cruelty from my critique partners when they point out the tear stains they left on the page. However it's asked or presented, or however awkward I may be on the outside, this is usually what I'm doing on the inside: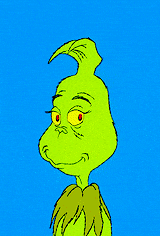 Because if I'm getting that question/reaction, then I'm doing my job.
All right. That's going to be it for me today. I'm on a sort of mini vacation this week, as I have many friends visiting from away and I'm trying (TAKE THAT, YODA!) to pack in as much time as possible with all of them before they leave. Which means I may be slow to respond to comments and visit other blogs, but I will get there eventually.
Best wishes for a wonderful 2019, all!